they are a reward from him.
will be taught by the LORD,
and great will be their peace.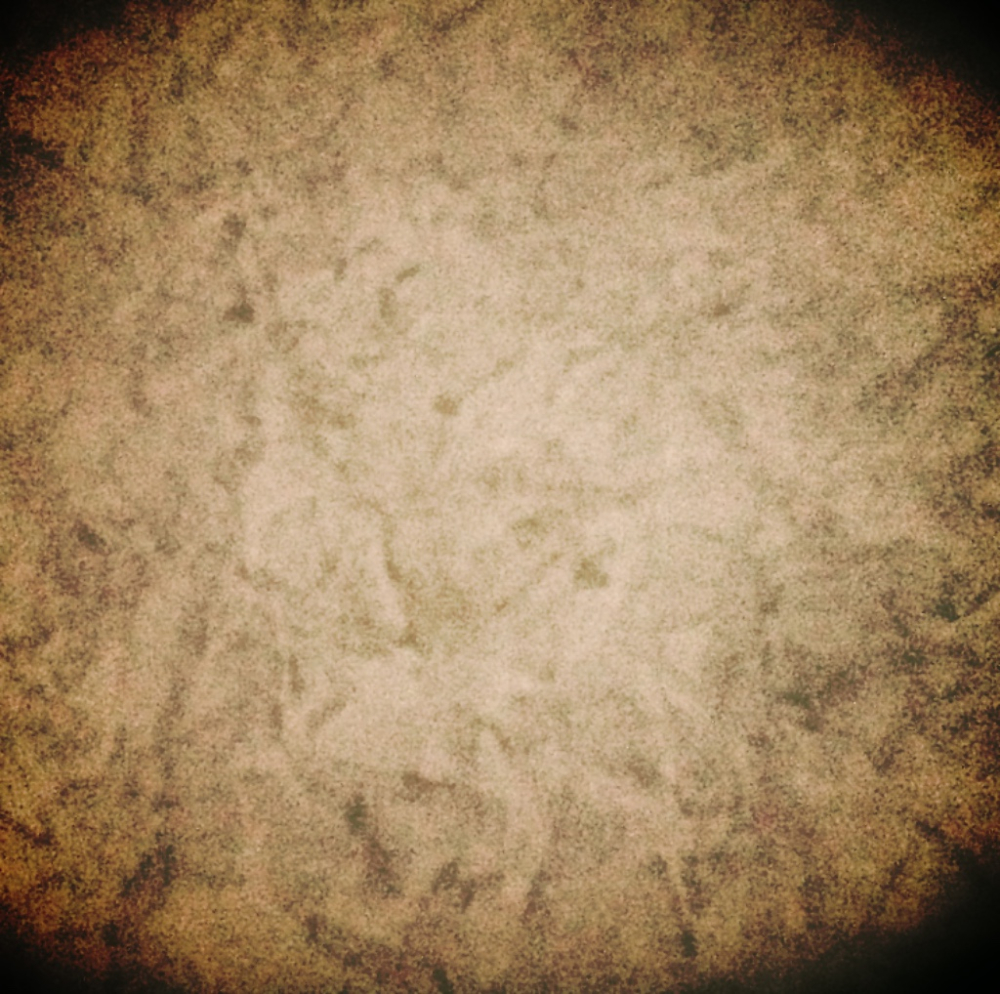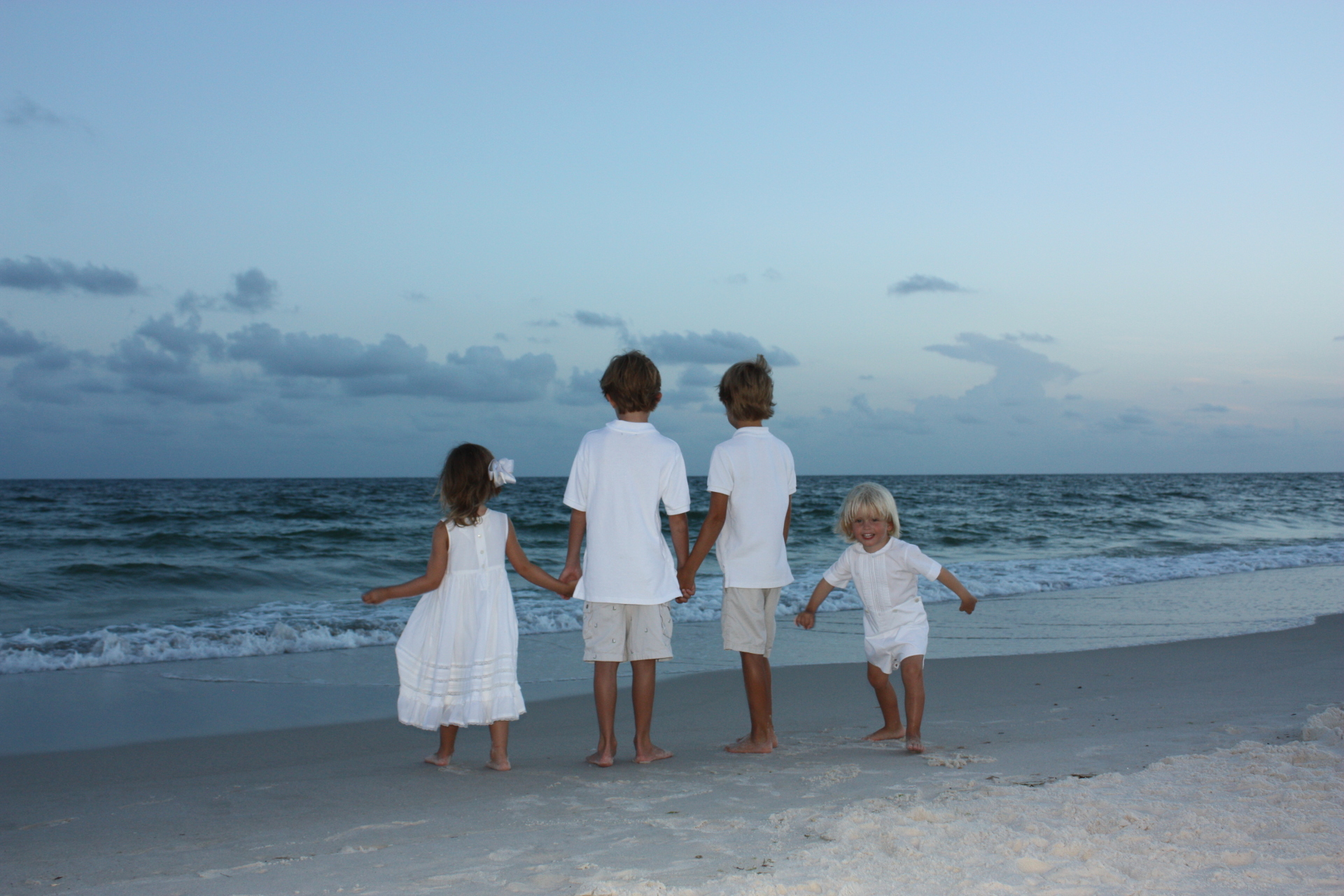 What a wonderful promise,
especially in these turbulent times!
Let's get started...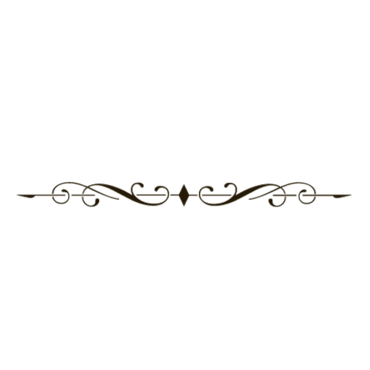 ​T
he children You've given me belong to You.
As Your steward, I come seeking Wisdom 
to raise them in a manner that will 
direct all their passions and energies toward You 
and motivate them to live 
in a way that will bring You great honor.
Father, I ask that You establish them firmly in Your Kingdom 
and surround them with individuals who will inspire and equip them 
to lead vast multitudes to righteousness (Dan. 12:3).
May their thoughts be guided by an urgent passion 
to seek You and to hear Your Voice 
above all else that seeks to gain their attentions and affections.
May they follow You ever so closely no matter what the cost.
May their minds continually expand in Godly 
Wisdom, Knowledge, and Understanding.
Please grant them extraordinary favor as they execute Your sacred Will.
Please press them beyond their human abilities 
that they might always rely upon Your Power working within them.
Enlarge their realms of influence for Your Cause, 
and may they speak Your Light and Truth with articulate boldness.
May they always desire true Justice 
and always be willing to grant Mercy.
May they walk with reverent Fear before You and the watching world.
​
May they fervently desire to obey Your Commands, 
not out of duty, but rather in love.
May they be holy and humble, 
seeking not to be seen, 
but that others might see You 
through them and because of them.
For Your honor and glory, I pray…
Father, 

please raise up a generation of women like Esther - o

bedient, teachable, passionate, and compassionate…
Raise up a generation of men like David and Daniel with a profound understanding of the times and the words to sway the hearts of kings and citizens of all nations, stirring them up to take hold of You.
May these continually grow in wisdom and stature and favor with God and man.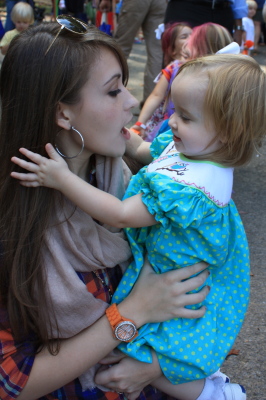 While reading Psalm 84, it stirred something deep within me. I wanted to be as the mother bird that built her nest at the temple, raising her young there. I never wanted our children to perform a ritual exercise of religion, but rather willingly, selflessly serve God and others. I wanted them to turn the world upside down with an all-consuming faith and love.

I journaled this prayer and began to pour out my heart in the summer of 2002. By fall, God had led us to Church of the Highlands where we drove over an hour to be there every Sunday and Wednesday and more... It would take a large room filled with bottles to store the tears I shed, pleading with God to move us closer to this church until we finally moved within a fifteen-minute drive in 2015. That's right, thirteen years.

I now understand God's wisdom in the season of waiting. The Presence of God, the messages, and the people there have defined our lives ~ and I would never trade this for anything... Anything... 

Had I backed down, we would have missed it - a church that launched in a Birmingham high school on February 4, 2001, and exploded with growth and influence so that they now have a global impact in fulfilling The Great Commission... We would have missed our son-in-love Matthew, meaning "gift from God" along with four amazing grand-angels... And I tremble to consider what darkness might have gripped our family if I had not stood fast, praying... relentlessly, desperately praying...

And this prayer continues...

​​​

With my whole being, body and soul, I shout praises of joy to You, the Living God.

My soul faints with longing to enter Your Courts. Even the sparrow builds her nest there, raising her young at a place near Your Altar. Lord God, that is where I desire to be, and it's where I desire to raise my children

~ not in comfortable places observing from a distance, but deep within Your Courts near the holy Flames of Your Altar ~ the place of sacrifice.
May families throughout the world delight to pursue Your glorious Presence, and may You enjoy their praise.
May our weakness melt away as we stand in Your mighty Power against the prince and principalities of the air.
May our hearts and minds be driven by a desperate desperation to fulfill Your sovereign Desire while here on earth.
For Your Honor and great Glory I cry out from the depths of my innermost being…
 
(Inspired by Psalm 84:1-5)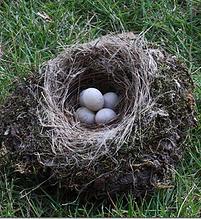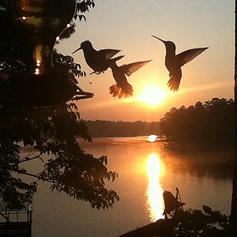 I chose a stone for the background image on this page because stones remind me of the following Scriptures which guide us in raising our children.
"Everyone then who hears these words of mine and does them will be like a wise man who built his house on the rock. And the rain fell, and the floods came, and the winds blew and beat on that house, but it did not fall, because it had been founded on the rock. And everyone who hears these words of mine and does not do them will be like a foolish man who built his house on the sand. And the rain fell, and the floods came, and the winds blew and beat against that house, and it fell, and great was the fall of it."

Houses are falling all around us...

Father, please grant us a passion for Your sacred Word so that our families - our children may be successful and set an example for others as we walk through this present darkness.
"And I tell you, you are Peter, and on this rock I will build my church, and the gates of hell shall not prevail against it."

"Like newborn infants, desire the pure spiritual milk, so that you may grow by it for your salvation, since you have tasted that the Lord is good. Coming to Him, a living stone—rejected by men but chosen and valuable to God— you yourselves, as living stones, are being built into a spiritual house for a holy priesthood to offer spiritual sacrifices acceptable to God through Jesus Christ."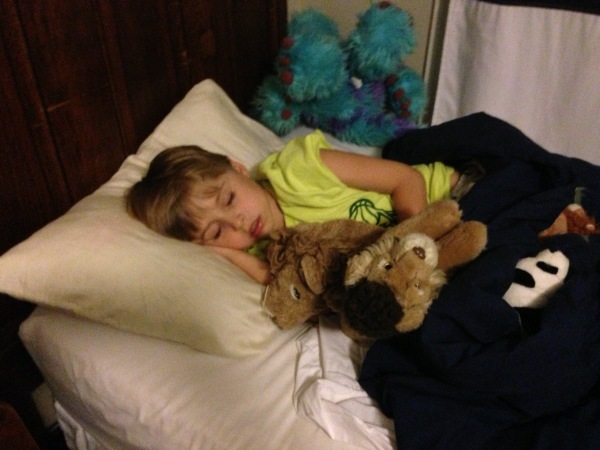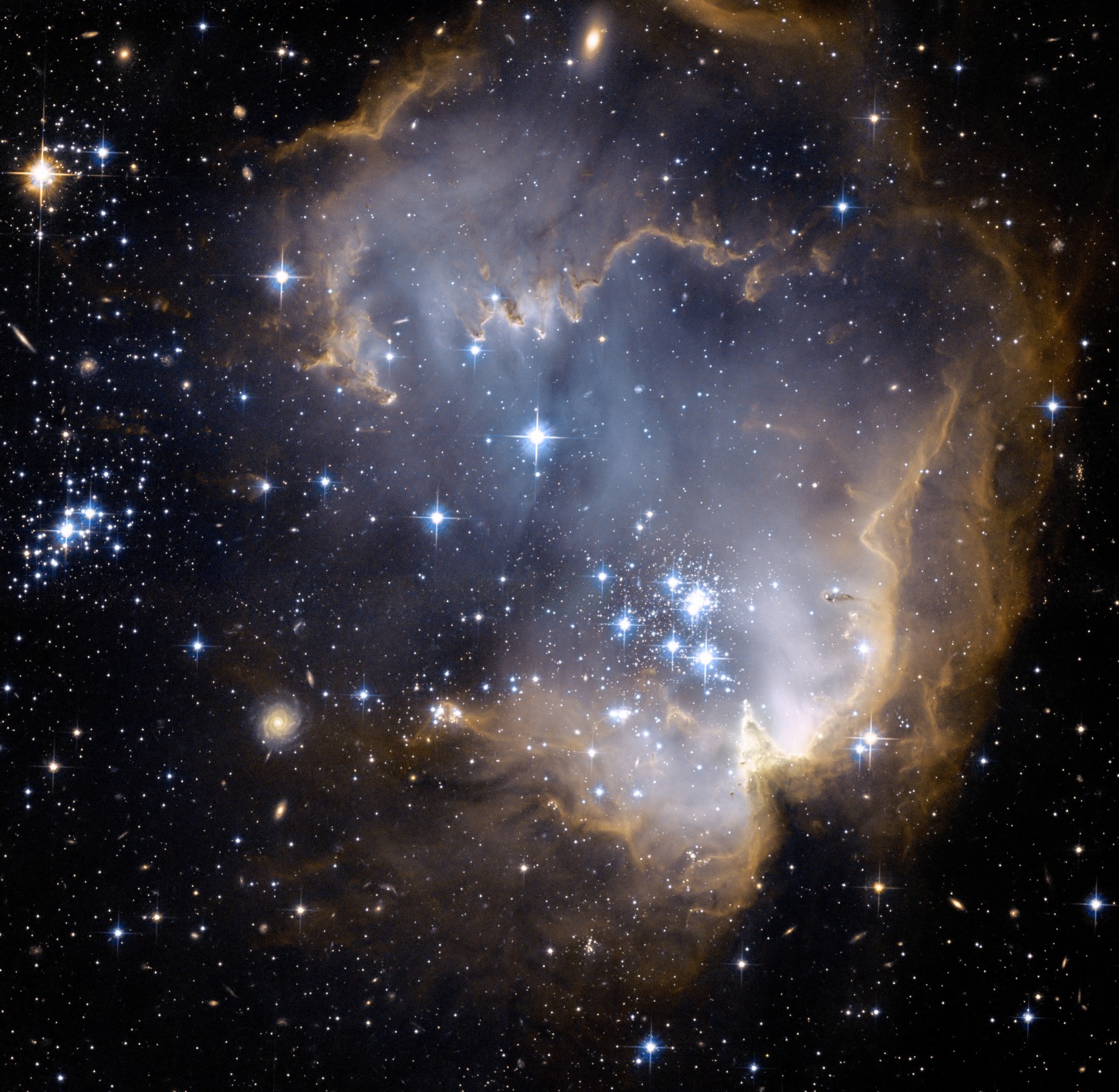 Father God, as the children of the world sleep throughout the night, please weave a knowledge of Your Fame and Beauty into their every dream. May they awaken with a burning desire to know You and to serve You.
Give them courage to stand for righteousness in the face of every form of opposition or evil. Please grant them Wisdom to speak to the issues that plague their cultures and to those who unwittingly seek to destroy the souls of their nations and peoples.

Grant them favor as they lead others into Your Light and Love.
Please deliver them far from external religious experiences, but rather into an intimate personal relationship with You. May their passion to please You move beyond every other desire that may ever come their way that they may know true joy and peace.
Please grant them an attitude of surrender and perfect contentment as they wait upon You to work out every detail of their destinies.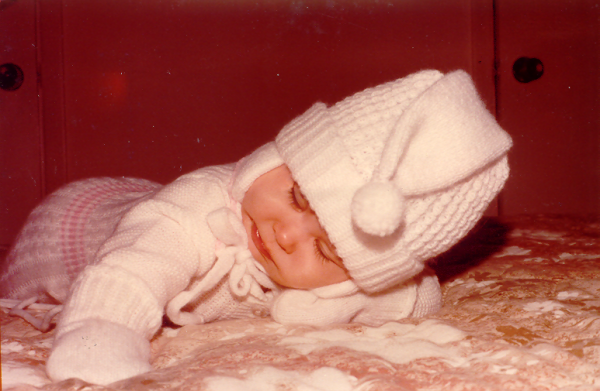 ​​​​​​​​​​​​​

Father,
help me to teach - by example ~ how to love You faithfully, leading the children You've shared with me closer to You as we sit in our home, walk by the way, lie down, and rise up.

May I faithfully labor with You to bind Your Words and Wisdom as signs upon their hands and frontlets between their eyes.
May Truth be written on the doorposts of the chambers of their tender hearts.
Please use me to weave Your Love and Light into every strand of the tapestry that represents their lives.
 
(Inspired by Deuteronomy 6:5-9)

Father,
please turn the hearts of  parents to their children. Grant them a desperate passion to selflessly invest time, energy, and the resources You've given them into their lives. May all deeply value giggles and hugs over gold dust and rust. May we willingly embrace this mission from You, recognizing that we must give an account for how we've managed this sacred relational trust.
.

May we be faithful to recognize their potentials, diligently laboring to cultivate the gifts You've given them to serve You and the world…
May we aggressively provide opportunities where they may be nurtured and flourish in God-honoring friendships…
May they grow in understanding and experience with You as we faithfully inspire them to do great things - things far beyond their human limitations - things that demand they walk in the anointing and power of God for the cause of Your Kingdom.
Help us to be faithful to draw our children, Your children, into Your holy Presence through quiet walks, intimate talks, butterfly kisses, and bedtime prayers.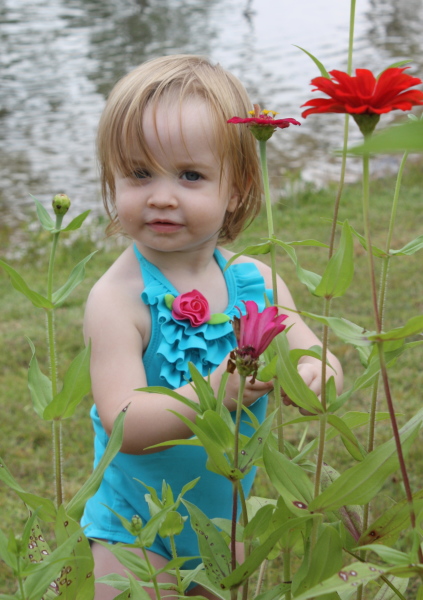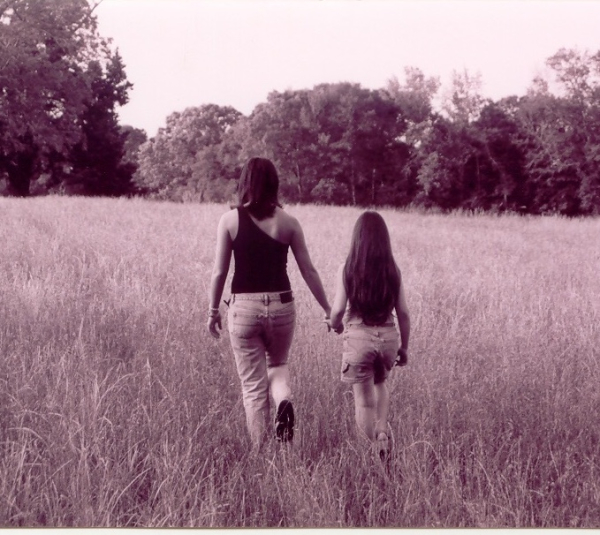 THE BLESSING OF REBEKAH
 

May our children bring forth thousands multiplied by
ten thousands
of spiritual children*,
their descendants

possessing The Gates
of their spiritual enemies.
 
(Inspired by Genesis 24:60)
*Those we mentor or pray for throughout the world.
compassionate and gracious,
slow to anger,
abounding in love.
Psalm 103:8 NIV

​​​​​​​​​​​​​​Discipline your children
while you still have the chance;
Indulging them destroys them.
Proverbs 19:18 MSG
​
Father,
please grant me Wisdom before I take action in disciplining the children You've given me. Guide my thoughts as we confront situations that require such mindful attention. May my words be seasoned with grace, good judgment, and instruction that I avoid inflicting injury through the misuse or abuse of my tongue.
May my hands be firm, yet gentle - reflecting the same Loving nail-scarred Hands that frequently chasten me.
May I not be negligent in this trust as I train these precious gifts to be responsible, diligent, and faithful servants of the Living God. I am merely a steward as they truly belong to You. I must give an account to You for every action, inaction, and idle word.
May my chastening of these precious lives not require Your chastening of me.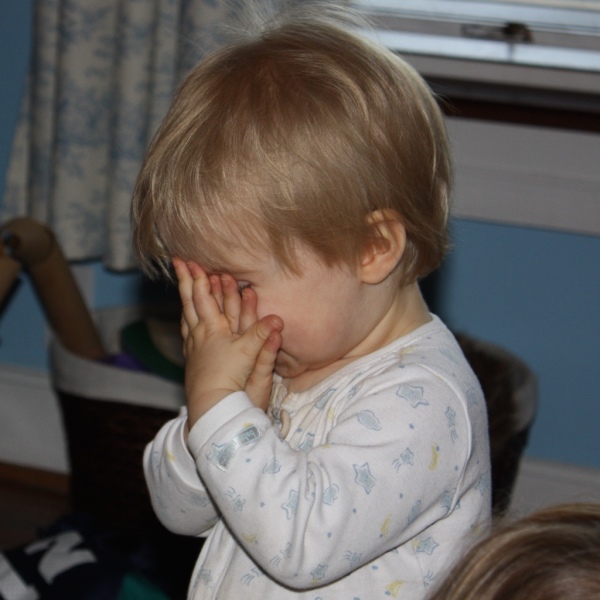 Father God,
on behalf of our children, we come before You with all reverence and sincerity.
May You be woven into every thought they think.
May they tremble at the sound of Your holy Name and Your Word (Is. 66:2).
May Your Love be infused within every word they speak.
May they always hear Your Voice above all others, including my own.
May they enjoy a profound sense of Your Presence at all times and in the throes of every circumstance.
May the largeness of their love and service to You know no boundaries.
May they continually expand in their knowledge of You.
May they diligently pursue and enjoy Your intimate Friendship.
May their prayers delight You as they seek to honor You in all their praises, personal petitions, and intercessions.
I long that their passions for You serve to ignite the hearts of vast multitudes with a pure and holy obsession for Your Name and the advancement of Your Eternal Kingdom.
I ask that they demonstrate Your most profound Wisdom in every decision and detail of their lives.
May they live to love You and love to serve You.
May their souls always pant for Your Presence.
May You always be their highest passion, and may their hearts remain tender and flexible deep within the Palm of Your holy Hand.
May this prayer forever resonate before Your holy Throne of Grace as we seek Your Will accomplished here on Earth as it is in Heaven.
Father,
Help us to prepare our children - Your gifts to us, for the largeness You have ordained for their lives.
Grant us eyes to recognize and live out Your Vision for our family.
Grant us willing hearts to execute each task as you assign it.
May we walk in faithful humility and reverence, accomplishing great exploits for Your holy Name.
Speak to our imaginations and grant us a tenacious boldness as we rely on the provision of Your Wisdom and every resource necessary to lead vast multitudes to You and to righteousness.
 
(Inspired by Acts 26:19-20 and Daniel 12:3)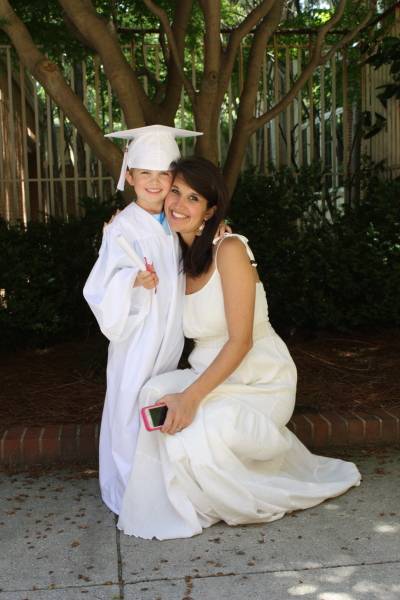 Kristina with her son Jeremiah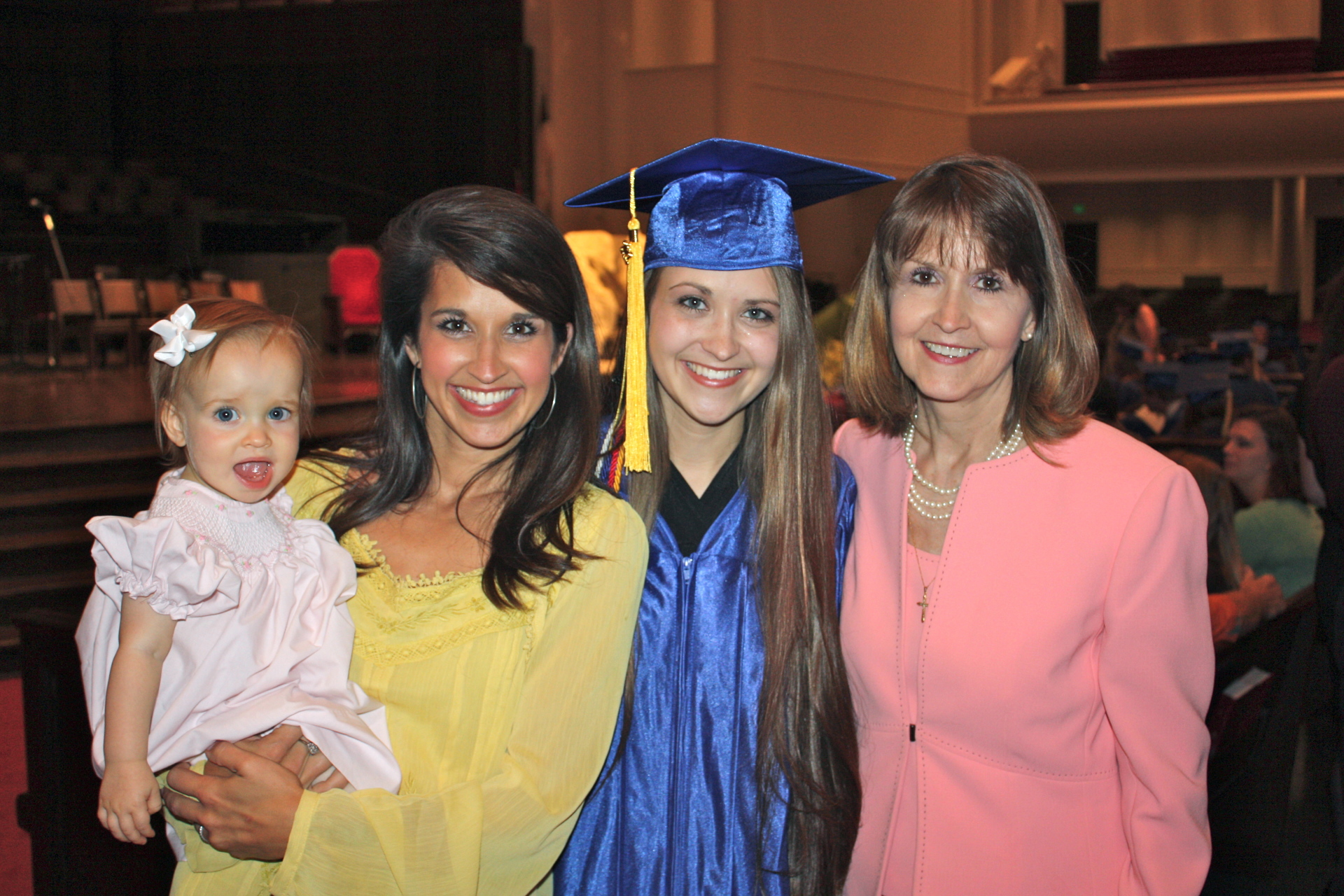 Kristina with 

her 

Emma Kathryn ~ 

Melissa Ann ~ 

Connie
We survived homeschooling...

Yes, we did!

​​​​​​

Father Lord,
please guard the hearts and minds of young people throughout the world - so filled with enthusiasm to embrace a fullness of life, yet without experience and knowledge to comprehend the possible dangers to body, mind, and soul. Surround these with God-honoring intercessors to guard them and God-honoring mentors to guide them in the decisions they make each day.
Draw them close to You, hiding them in the Shelter of Your Presence - far from the enemy of all souls. Keep them far from vain distractions and affections.
Please correct those who are blind but think they can see and those who are weak yet believe they are strong. Please give them a burning passion to know You and to do Your Will.
Strengthen their desire and resolve to cling to purity and pursue holiness.
May they feel and express deep compassion for those who are lonely or hurting, those who wrestle with insecurities, those who need love and encouragement…
Father, grant those who know You Favor, Wisdom and excellent words to say that will dramatically impact the world and lead vast multitudes into Your ever-faithful Love.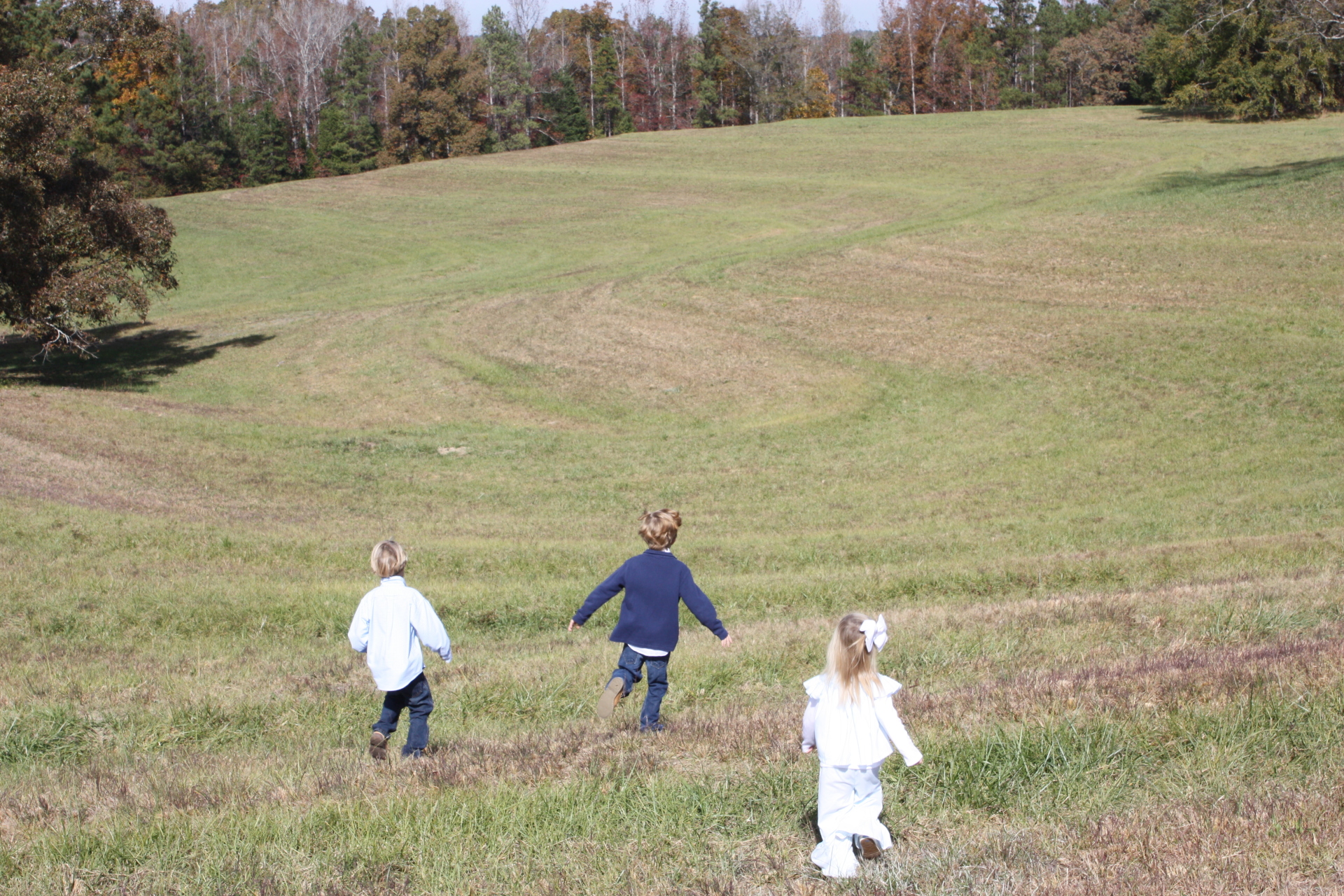 Father,
turn the hearts of fathers and mothers toward their children. May they be as concerned about feeding them spiritual manna as they are in providing food and the latest trends in clothing. May they engage them in spiritual disciplines as priority over athletic activities. May parents be as devoted to strengthening and supporting their children's relationship with You as they are about their socialization with friends. May they be as dedicated to instructing them in Your Word and righteous living as they are about secular education. May we recognize this sacred trust for which we will someday be required to give an account. May we all be found faithful…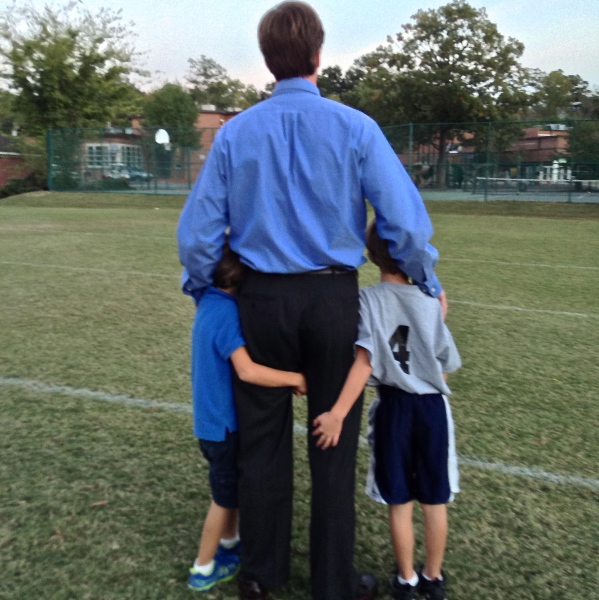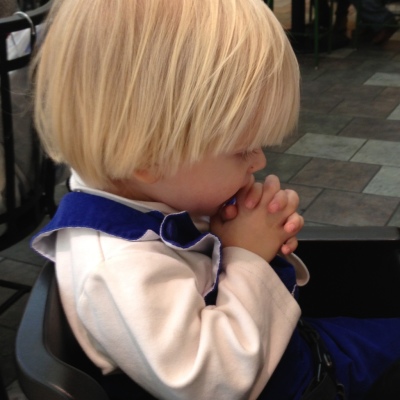 ​​​​​​

Abba Father,
help me teach the children in my life the Power of Prayer, the Power of Your Love for us, the Power of our love for You, and the Power of The Cross and suffering, that they might walk about in spiritual freedom while here on earth, content and even joyful regardless of their circumstances. May they delight in Your Presence and in sharing Your Love and faithful Promises at all times and in all places as You fulfill Your Plan for the nations...

​​​​​​

In accordance with Your Word,
I ask that You pour out Your Holy Spirit upon my descendants and the blessing of Your Presence upon my children, their children, and the seed of all future generations that they may serve and honor You with all passion, and lavish upon You all the praise and adoration You desire and deserve.
May they spring up among the grass like willows by the rivers.
May they wholly desire to be completely possessed by You.
May they inscribe Your Name upon their hearts that with every beat, their lives press faithfully and purposefully into Your sovereign Will.
May Your Name forever be planted on their lips with all reverence and adoration.
This is my fervent desire for the glory of Your wonderful Name.
 
(Inspired by Isaiah 44)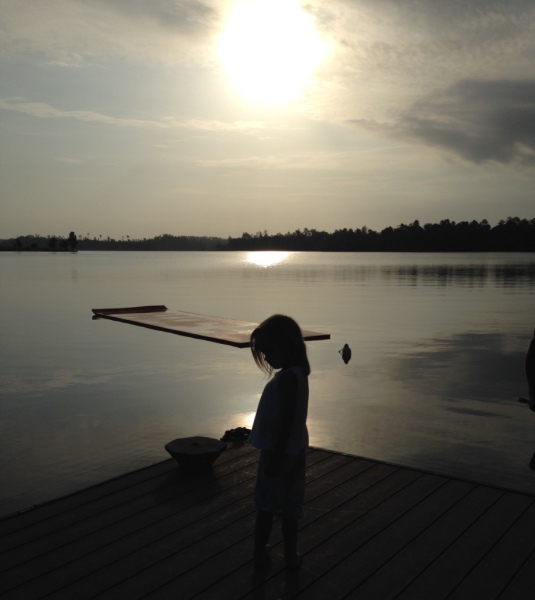 You are the Prince of Peace. Please come and reign within the innermost chambers of these heavy anxious hearts. As we ache for our children, we know the pain pales in comparison to Your Love and deep commitment toward them.
Please grant them a profound sense of Your continual Presence. Grant them a confident trust in Your Master Plan. May the worries and responsibilities of each day in no way diminish their childlike trust in You. So many distractions compete for their time, energy, and emotions. For this reason, we ask for a greater measure of faith.
May they hear the beat of Your Heart as You gently carry them in the shadow of Your wings.

Arise, cry out in the night,
At the beginning of the watches;
Pour out your heart like water
before the face of the Lord,
Lift your hands toward Him
For the life of your young children,
Who faint from hunger
at the head of every street.
 Lamentations 2:19 NKJV

​​​​​​​

Father,
I arise during the night pouring out my heart as water before You, lifting my hands, pleading for the lives of children throughout the world. Many will die for want of basic nourishment. Others will feast on the things of this world, yet experience a famine of hearing Your Word to the peril of their souls.
Please mobilize Your soldiers of prayer for fervent intercession and faith-filled action for these. May we rescue as many as possible by offering them the Bread of Life and Living Water.
These desperate times call for desperate and dangerous prayer, and faith-filled action.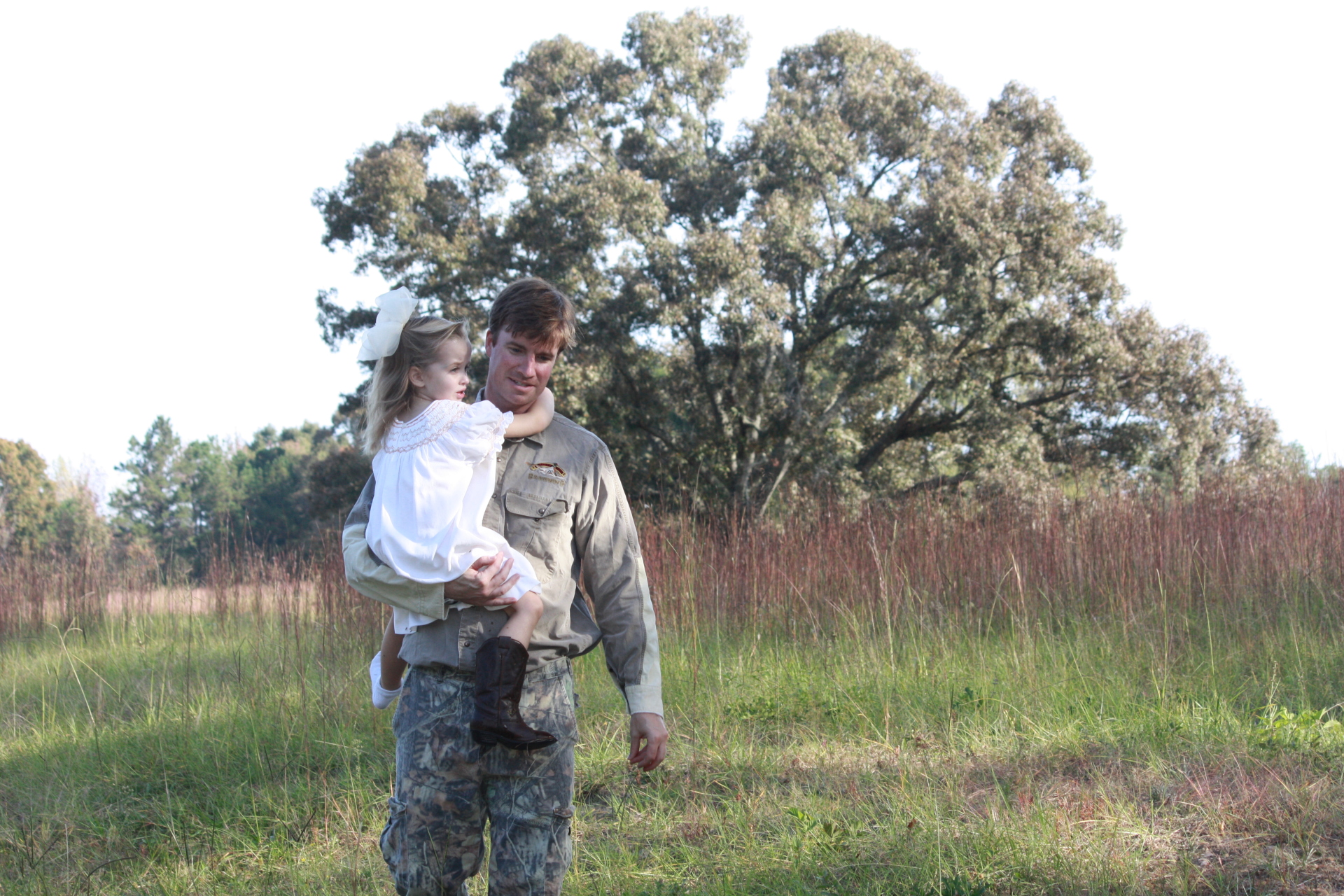 for I am with you;
Do not be dismayed,

for I am your God.
I will strengthen you

and help you;
I will uphold you with

my righteous right hand.
Isaiah 41:10 NIV


Father God, life is hard and the times are evil. I understand that suffering is not a bad thing - but fear... Father, I do not want my children to fear.
Help me to daily strengthen the bonds of trust they have in You. Firmly prompt me in every opportunity to direct their hearts and minds to Your steadfast Love and unlimited Power.
May this portion of Your Word be ever before them that they do not walk with the worthless companions of terror, worry, or depression.
May the strength that You give them be eagerly received and offered to others. May they feel Your righteous Right Hand upholding and guiding them at all times and in all circumstances.
Father, thank You for this precious Gift of courage that You offer to those who love You.

Imagine a photo of your family here...
If your family is broken,
pray and keep on praying.
I lift up the children You've given me and pray for them with a heart that overflows with great thanksgiving.
Your Hand is upon them. I know that You will be faithful to complete the work You've begun in their lives.
You know how much I love them and long for them with tender compassion as the world grows darker and colder with each passing day.
Bind our family together - may our love for one another overflow more and more.
May we continue to grow in Wisdom, Knowledge, and Understanding and in our passions for You and Your Plans for us.
I want us all to completely understand what truly matters so that we may live pure and blameless lives before You and the watching world.
May we always be filled with the fruit of our salvation - those things that are produced in our lives by Christ Jesus, that You may receive much honor, glory, and praise.
 
(Inspired by Philippians 1:1-11)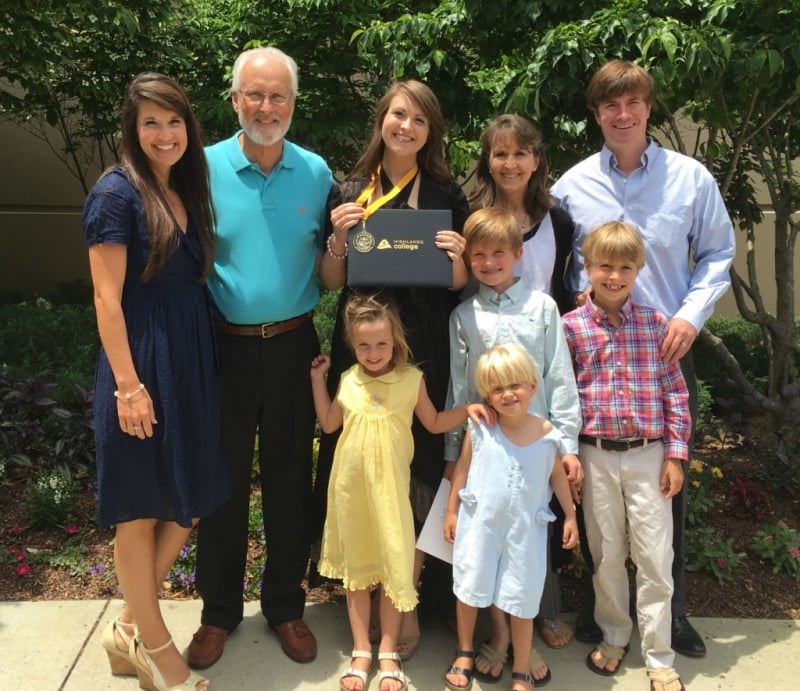 Special day when Melissa Ann graduated from Highlands College with honors.

Kristina ~ Tim ~ Melissa Ann ~ Connie ~ Matthew

Jeremiah ~ John Daniel ~ Emma Kathryn ~ Caleb Timothy

      

Our battles and their victories will encourage you as you explore our website and videos. Many are best understood in the prayer closet, prayer inspirations, and the prayer strategy cards I found necessary to develop during the anguish of many seasons. They work. And that's why I'm sharing them with you.

I want your family to be successful!
Link to
Family Prayer Strategy Cards

​​

​Father,
help me to be a better parent. Give me ears to listen and make me slow to speak. Move me far from vain distractions and busyness that I might celebrate my children's victories, comfort them in all defeats, yet above all, cherish the ordinary daily experiences of our lives.
Help me to handle all disputes with Wisdom and Love. Help me to be tender, yet firm. May my discipline be appropriate and effective. Continually quicken me to every opportunity to demonstrate the power of Your holy Love and divine Mercy. Above all, when I have sinned against them in judgment, word, or deed, move me to quickly respond by seeking their forgiveness.
In my stewardship as a parent  may You be glorified.

​​​​​

Please grant us wisdom for the warfare of prayer and faith-filled action as we cry out for our children and their friends and for this generation. We long for them to enjoy a zeal for You that consumes every selfish motive, thought, and activity. May they live to love You and love to bless You.
In the beautiful and wonderful and holy Name of Jesus…

They watch what we do...
Jeremiah with a Bible and Tabernacle Prayer cards distributed by Church of the Highlands.

Our prayers and actions define their lives.

Father God,
I ask that Your Love and Your Laws be firmly engraved upon the innermost chambers of my children's tender hearts. May they serve to filter all things that attempt to enter for the purpose of separating them from Your holiness or diminishing Your daily or eternal Plans for their lives. Keep them ever vigilant over that which fuels their thought life. Surround them with individuals who are willing and able to speak Truth and Wisdom into their lives that though they stumble, they will not fall. 
Whenever they leave our home and whenever they enter, please protect them from every seed and deed broadcast by Your enemy - the enemy of our family - the enemy of every soul.
May they be grieved by all that grieves You and delight in all that delights You.
May they be strongly repulsed by all that angers You, yet grant them a love and fanatical concern for those who are lost in darkness. Please grant them a boldness to share their faith with the world. May they never feel intimidated, but with great enthusiasm and courage diligently demonstrate Your Love and Your Faithfulness.
May they always seek to walk in Your glorious Light and shine that Light throughout all darkness.
May they never seek personal fortune or fame, but only to please You and behold Your magnificent Beauty.
With all my heart and soul, I earnestly plead…

​​​​​​

Father God,
please help me to lead my children – Your children, into a profound knowledge of Your Truth and into the innermost Chambers of Your Heart. May they desire You more than life itself.
Teach them to understand and walk in Your Ways, to follow in Your Footsteps, and to discern and obey the Sound of Your Voice whether You shout or choose to whisper.
I offer them into Your care and keeping, fully recognizing that You love them with divine perfection.
Please give them eyes to see You in spite of my failures.
May they be mighty and passionate in their exploits for the advancement of Your sacred Kingdom.
May they abide in You at all times and bear fruit for Your glory that cannot be humanly measured.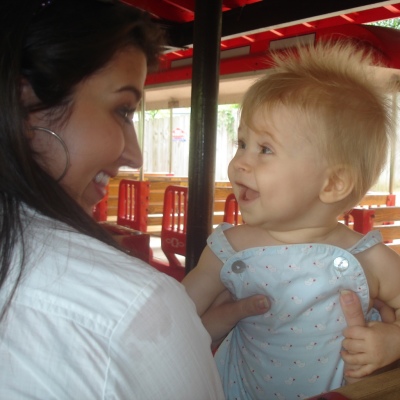 We stand and unite our hearts to protect our children from every strategy satan seeks to execute against them.
May we, as parents and grandparents, be faithful to take them to church and prayer assemblies, rejecting religious externals, but rather striving to ensure that they "know" Jesus and recognize His Voice.
May no desire, distraction, or deception prevent them from accepting Christ as their personal Savior at a very young age.
May they have a relentless passion for You and Your Word so that as they call out to You, You continually show them new and great and wonderful things that they do not know.
May their hearts and minds and mouths overflow with thanksgiving and praise.
May they grow in wisdom (intellect), stature (physically), and in favor with God and man so that they might carry out great exploits in their passion to bring the lost into Your Kingdom.
May they despise evil and relentlessly cling to all that is good.
May they respect those in authority over them and be faithful, faith-filled mentors to others.
As they serve You and labor in Your fields, please bless every effort of their hearts and hands - may they bear fruit that cannot be humanly measured.
May they be close to You and wholly dedicated to serving You until Your Work and Will are completed with them and within them.

Father,
I plead that You pour out Your Holy Spirit upon my children. Please grant them a desperate desperation for Your Presence. May they bask in Your magnificent Glory, cling to Your steadfast Hand, and walk in holiness before You and the watching world. May You find joy in the fruit of their love for You, their surrender to Your preordained Plans for their lives, their labors for Your Kingdom, and their celebration of Your Majesty…
​
For I will pour water on him
who is thirsty,
and floods on the dry ground;
I will pour My Spirit

on your descendants,
and My blessing

on your offspring.
Isaiah 44:3 NKJV

 
Father God,
I pray that my family will at all times be desperately thirsty - deeply longing for Your Presence. Please bathe them and fill them to overflowing measures with the Blessing of Your Holy Spirit. Thank You for Your Living, Loving Water!

Father,
please grant my children and me a childlike faith that doesn't waver when confronted by tasks or circumstances that exceed meager human ability. Give us a childlike faith that defines our prayers and changes the world.
And may You receive great honor and glory in all that we think and speak and do.
​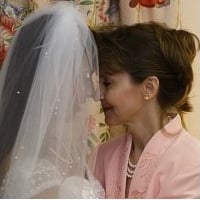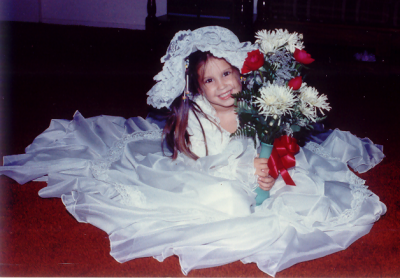 Father God,
You are deeply interested in and committed to every detail of our family's destiny. And so we pray for each individual You are grooming to embrace a lifelong commitment with each of our children.

We pray for their parents, brothers, sisters, and extended families. May all be unified with one vision in their desire to honor and serve You.
May they be a strong, relentless example as to how You designed the family and blessed it to be the foundation of society.
Help us to help our children to be vigilant in guarding against improper or untimely relationships. May a holy Fear rest upon any young man who is not a part of Your sovereign Will for our daughters and a holy Fear rest upon any young girl who is not a part of Your sovereign Will for our sons. May this reverent Fear shield them from thoughts and activities that would hurt them or others, or hinder the working out of Your divine Plan for their lives.

Please bind them all so deeply to You and Your Will that they cannot be content with anything less than Your holy Desire.


While satan sows his seed throughout our culture, relationships, and circumstances, attempting to hinder or prevent us from embracing Your Plan, we seek Your fierce protection in every physical and spiritual aspect regarding our families and the families they will someday represent.
May they flee from every form of sexual immorality, guarding their eyes and hearts and minds at all times.
Help them to be patient, waiting for Your Plan to unfold.
May every prayer that we ever pray for protection and direction of our children be united as one over the life-mate You are preparing for them.
May his or her parents' prayers align with our prayers, forming a shield that binds their hearts to You and to one another, even now.
May all recognize that when they marry, they make a lifelong commitment to one another and to the family with whom they will celebrate with on special occasions and grieve with as they face the trials of life together, strong in their commitment to You and to one another. Let there be a unique harmony upon all relationships involved, providing a distinction and light to the watching world.
Grant our children wisdom as they wait and grant us wisdom as we pray and serve You in guiding them.
When their hearts and minds are ready for this blessing, may they fully comprehend the magnitude of authentic love as it demands the best of their time, talents, and resources in a lifelong commitment despite challenging circumstances or weakened emotions. In every moment of every day, may they fully comprehend the magnitude of genuine love, a word so recklessly tossed about within our culture.
Surround them with individuals who will reinforce Your Wisdom and Will, blessing them with lifelong friendships that will encourage them and hold them accountable to You, Your Word, and their vows to one another.
May their goal be always to honor and serve You with the very best of who they are and the very best of all they have to offer.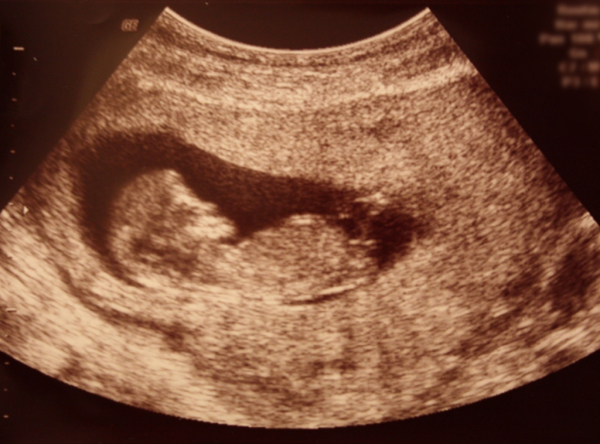 You made all the delicate,
Your workmanship is marvelous ~
PRAYER FOR THE UNBORN CHILD
I've used "his or her" because in the early stages of development, gender is unknown. In a prayer for the unborn, I felt the term adds to the beautiful, unfolding mystery. 
First conceived within the secret chambers of Your Heart, I
 praise You for this child You are knitting together i
n Your holy likeness and love.
As his or her brain develops with inconceivable miraculous splendor, p
lease weave in wisdom, intelligence, profound understanding, a
nd ingenious creativity that they may honor You a
nd carry out Your Will with excellence. E
ven now, may he or she enjoy the mind of Christ, t
heir thoughts and dreams firmly laced with an awareness o
f Your Presence and the holy blueprint You desire them to follow.
May his or her tiny heart continue to grow strong, b
eating with a fierce and relentless love that will define e
very sacred cell of their existence. G
rant them a love for others, with special zealous energy f
or demonstrating love toward their enemies.
We long for their lips to impart blessing and in no way d
ishonor or hurt You – that their words be set on fire b
y the passions of Heaven, praising You and eloquently speaking t
he Truth in love to people of every nation.
Please grant these tiny, tender eyes a
 divine recognition of those who are hurting. 
And please give them a God-sized vision that will require Y
our power working through them to accomplish. A
nd may this rich sense of holy calling be so strong i
n the power of Your might that it cannot be weakened or crushed b
y the distractions or circumstances of life.
May his or her arms lovingly embrace t
hose who are lonely, despised or otherwise rejected.
L
et these tiny hands be gentle and willing to serve and bless - l
ifting up others and bearing their burdens, r
ecognizing always that You are carrying them. 
M
ay these legs be strong, and may these feet be swift t
o move obediently in Your Footsteps w
henever and wherever You lead them.
I seek Your holy protection over each mother - e
ach vessel of delicate life and dynamic potential. A
nd as Your vessel, please guide all activities and appetites s
o that Your children are appropriately protected and nurtured. M
ay they guard against environments or entertainment t
hat would cause a spiritual pollution of this child.
In Your Eyes, each child is flawless in design. T
hank You for this beautiful unseen mystery t
o be embraced by the heart m
onths before embracing with the arms.
Please strengthen mothers and fathers, h
elping them to wait patiently as Your Plan for their lives unfolds.
​
In the beautiful Name of Jesus, we pray.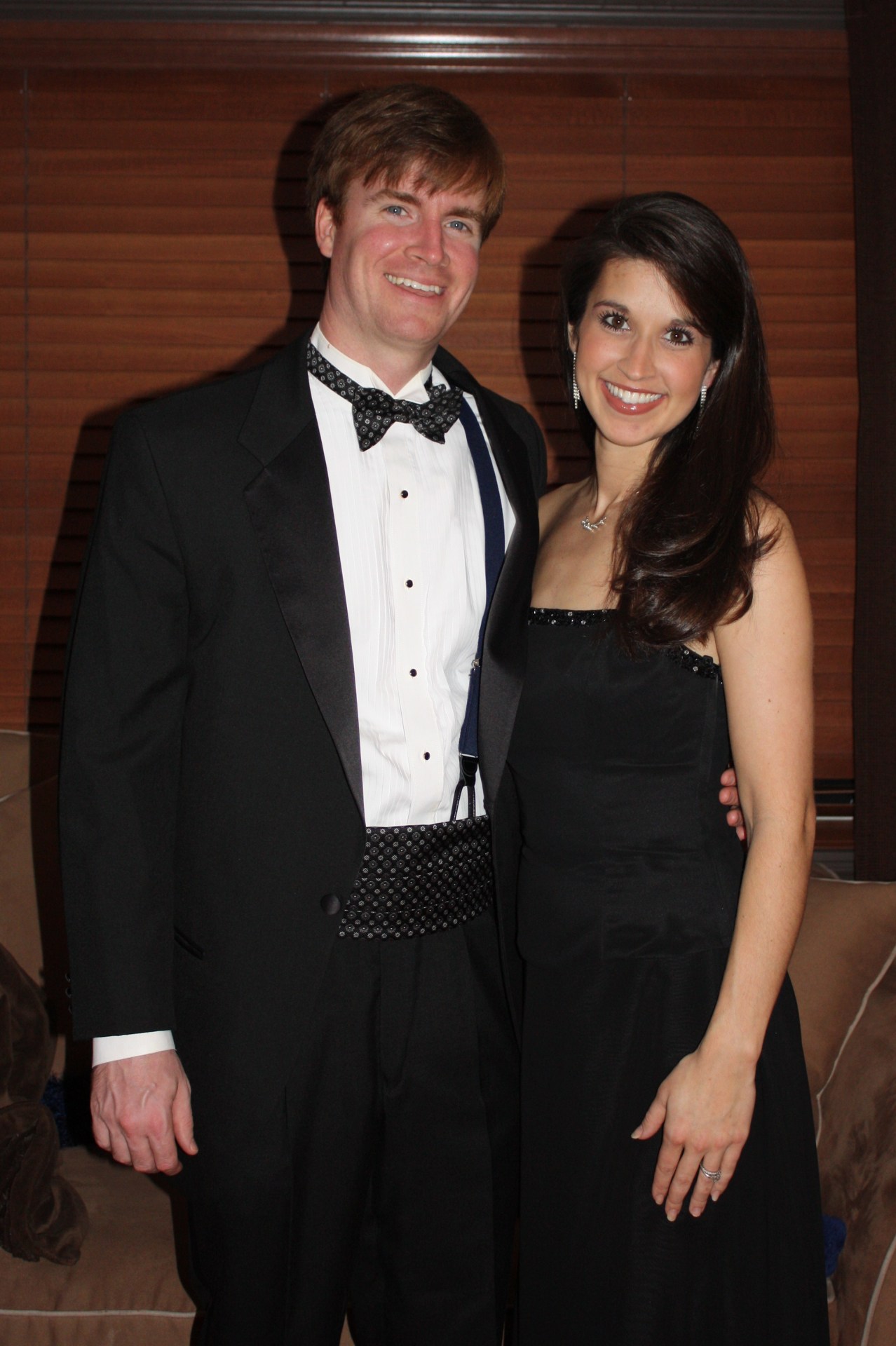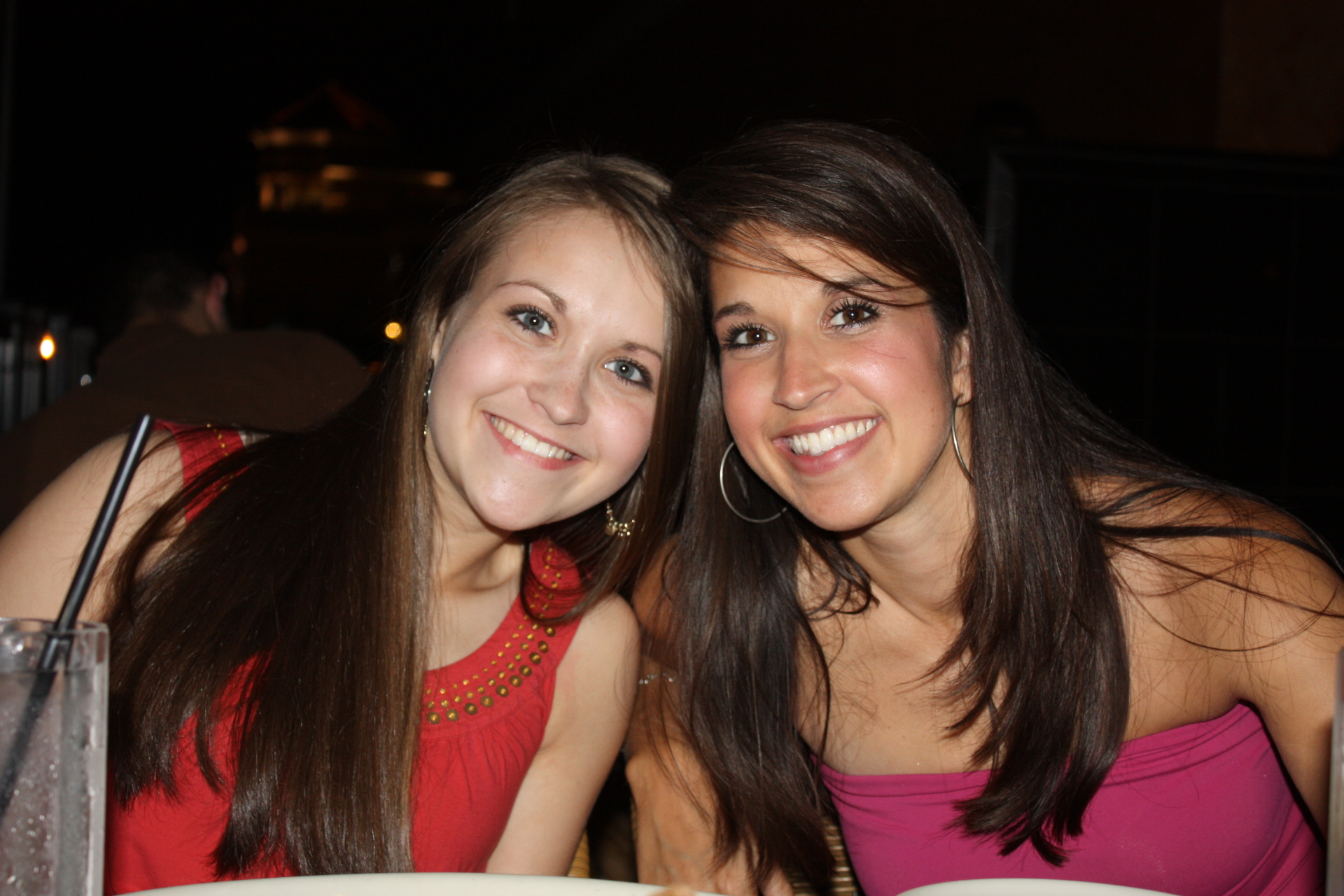 Father God,
please grant the children You have given us - Your children - a deep hunger and thirst for Wisdom that comes only from Above. Open their hearts and minds to receive and cherish this profound and wonderful Blessing. Grant them Wisdom to speak excellent Truth into the hearts and minds of their friends and throughout every corner of their realms of influence.
Please enlarge their spiritual territories. May they radiate Your Light wherever there is darkness so that others may clearly recognize Your Love and Presence.
May we, as parents, be blessed by their counsel in our lives.
Above all, may You be well pleased and honored by their thoughts, motives, and conduct.
We plead that they may always desire to spend themselves completely for Your Honor and Glory and Kingdom with every beat of their hearts and every breath You provide.
May Your holy Name forever be magnified!
With awe-inspired love and devotion we pray…