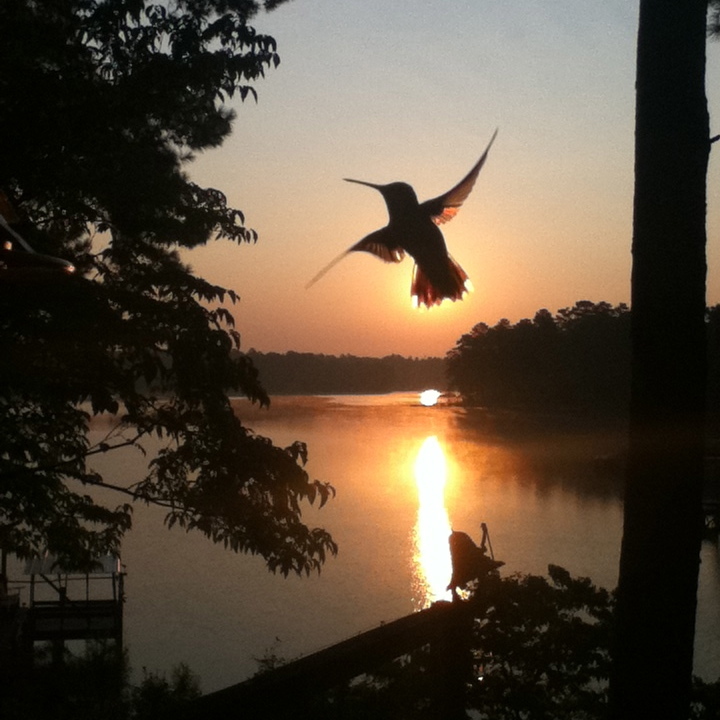 ​​​​

The purpose of the Prayer Closet is to provide a place we can pray with greater focus when our thoughts in prayer become rabbit trails of grocery lists, things to do... And there is power in our unity. 
I absorbed a critical comment and then repeatedly tried to revise these prayers to satisfy a reader. It was exhausting physically and emotionally. Then I grabbed ​​​​​​​​The Golden Key of Prayer by Charles Spurgeon, my favorite book to pray through when my mind shuts down or scrambles in a dozen directions. It struck me that Spurgeon, the Bible, traditional hymns, and modern worship choruses are the key influencers of these prayers. I stopped the edits.
 

​I
f our worship is to please people rather than letting our hearts soar in God's Presence, our sacrifice is crippled, unacceptable. David's wife Michal criticized his worship. His response to her opinion was that he would become even more undignified, humbling himself before God (2 Sam. 6:22). She rejected and criticized the energy and power of corporate celebration and worship to live and die in spiritual, emotional, and physical barrenness.
Study the lyrics to traditional hymns, modern worship songs, children's songs... If our hearts are the offering, they're all sweet music to His Ears.
If you don't like the Closet, visit another room or write your own prayers to hold privately or to share with the world.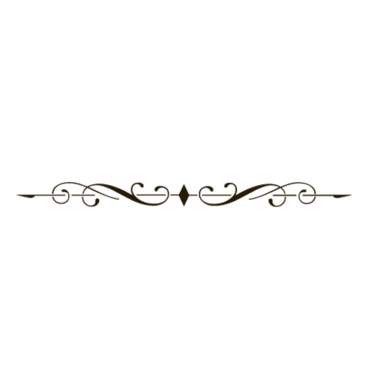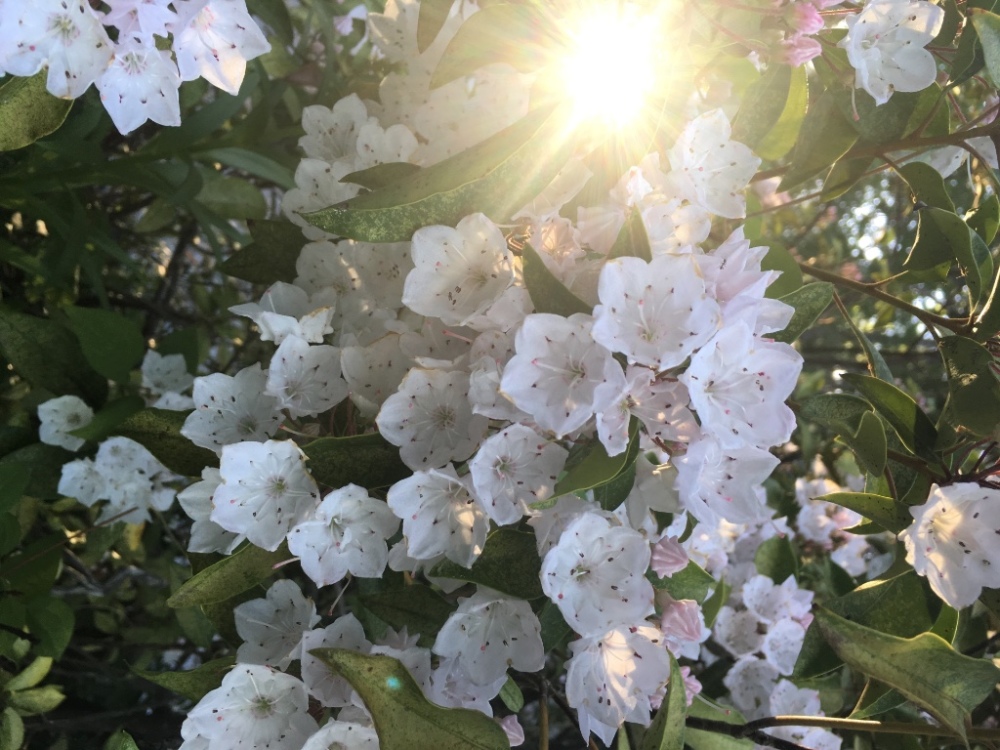 ​​​​
All hail the power of Jesus' name!
Let angels prostrate fall.
Bring forth the royal diadem,
and crown him Lord of all.
Bring forth the royal diadem,
and crown him Lord of all!
Let every tongue and every tribe
to him all majesty ascribe,
and crown him Lord of all.
To him all majesty ascribe,
and crown him Lord of all!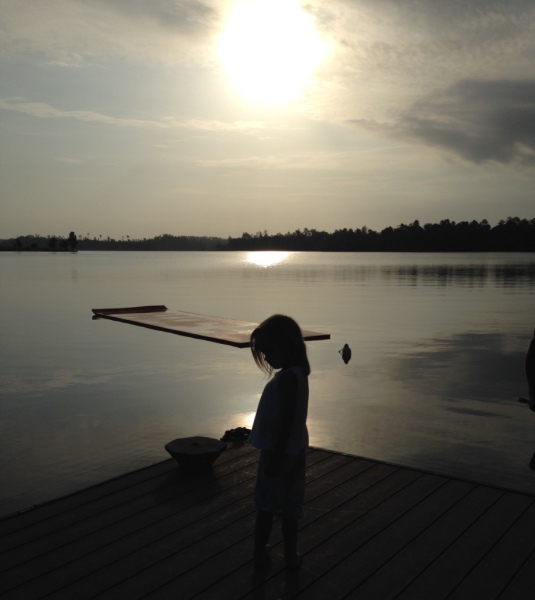 Jesus loves me
this I know
For the Bible tells me so
Little ones to Him belong
They are weak but He is strong
~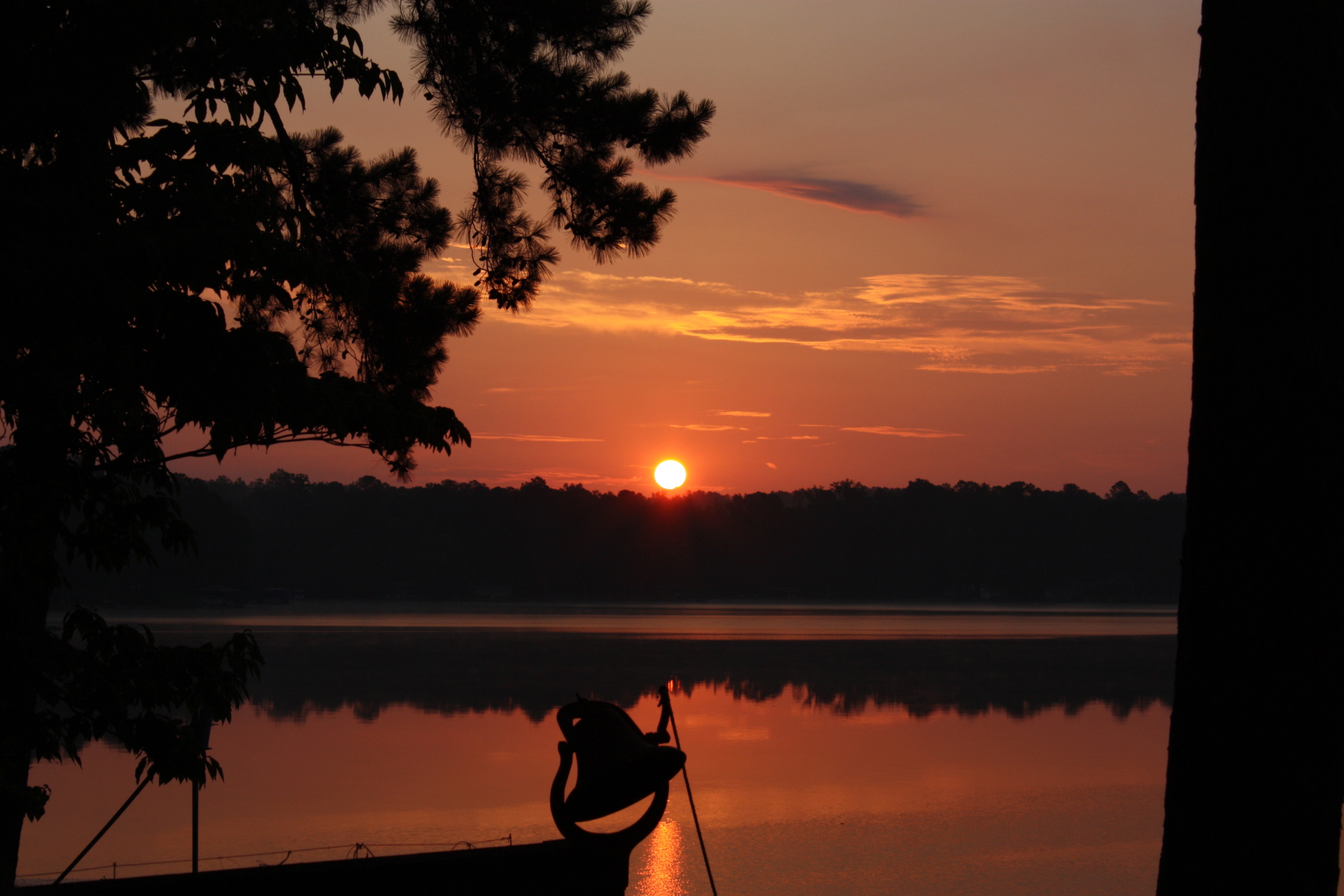 ​​​​​​

The splendor of a king
Clothed in majesty
Let all the earth rejoice
All the earth rejoice
He wraps Himself in light
And darkness tries to hide
And trembles at His voice
Trembles at His voice
How great is our God
Sing with me
How great is our God
And all will see
How great, how great is our God
Chris Tomlin, Ed Cash, Jesse Reeves

​​Every morning
    I lay out the pieces of my life
    on your altar
    and watch for fire to descend.
Psalm 5:3 MSG
​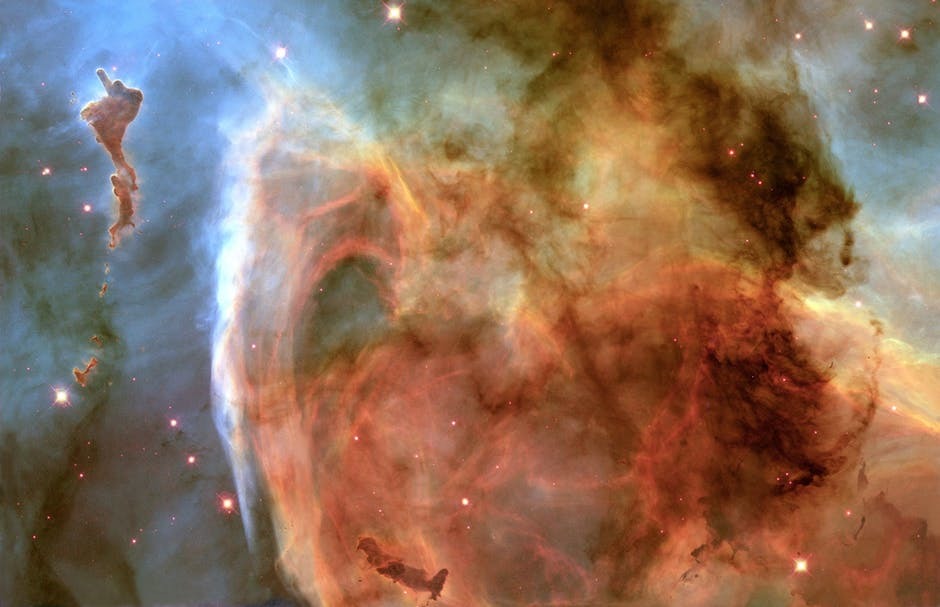 Father,
as I rise above the rapidly spinning world to enjoy time in Your Presence, please help me to cast away every distraction that competes for my attention and affection - those things whose gravitational force pull my thoughts toward the things of Earth when You are drawing me to Your holy and heavenly palaces.
You grant me sufficient opportunity, as well as every resource needed, to complete every task You assign each day within the scope of Your sovereign Will, so I may boldly embrace these moments with You as my number one priority.
Grant me a heart that is desperate to hear and resolutely respond to Your mighty Shouts, as well as Your most gentle Whispers, for an hour in Your Presence is by far a greater Treasure than every material acquisition gathered in a lifetime spent in the all-consuming exercise of diligent futility
.
​
please give us a heart like David's, 
hearts that seek to honor You with selfless enthusiasm 
that the world may see we are a people who desperately and passionately adore You.

​​

​
A psalm of David when he was in the wilderness of Judah.

O God, You are my God;
Early will I seek You; 
My soul thirsts for You;
My flesh longs for You
in a dry and thirsty land
where there is no water.
So I have looked for You
in the sanctuary,
to see Your power
and Your glory.
Because Your lovingkindness
is better than life,
my lips shall praise You. 
Thus I will bless You while I live; 
I will lift up my hands
in Your name. 
My soul shall be satisfied
as with marrow and fatness,
and my mouth shall praise You
with joyful lips.
When I remember You
on my bed,
I meditate on You
in the night watches.
Because You have been my help, therefore in the shadow
of Your wings I will rejoice.
My soul follows
close behind You; 
Your right hand upholds me.
Psalm 63:1-8 NKJV
​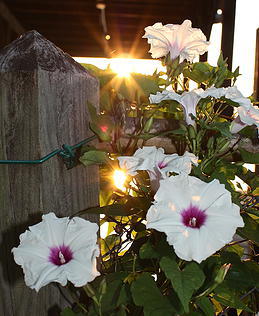 ​​​​​​​​​​​​​​​
Father God,
I want the manner in which I live my life to demonstrate how deeply I am devoted to You and how much I appreciate all You have done and continue to do for me. I want my thoughts, words, motives, and conduct to be as an offering of praise before Your Throne, fully pleasing to You.
As You hold me firmly in the grip of Your Holy Love, so I cling to You with every fiber of my being. You are everything to me.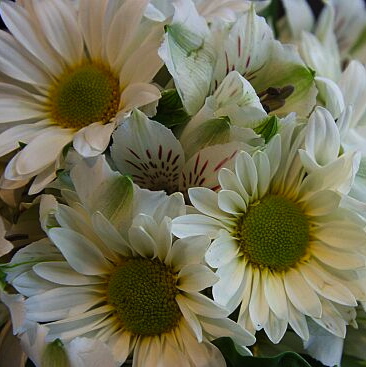 ​​​​​​​​​​​​​
I laugh with You,
weep with You.
sing with You,
sigh with You.
I dance with You,
talk with You,
live for You
die for You.
Your Love,
It takes my breath away.


​​
Oh come, let us worship
and bow down;
Let us kneel before the Lord
our Maker.
For He is our God,
And we are the people
of His pasture,
And the sheep of His hand.
Psalm 95:6-7 NKJV
​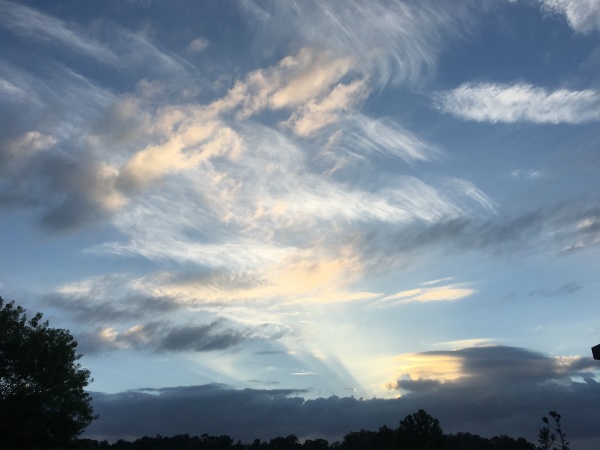 ​​​​​​​​​​​​​​​​​​​
Father,
please unite the hearts of Your people and draw us close to You. May we be deeply inspired to take a firm hold of You – fully committed to knowing and pursuing Your Desire for our lives.
May we love You with nothing less than all of our hearts, minds, souls, and energies.
Grant us a desperate desire to walk in reverence and holiness before You with a passionate passion for Your Word, Your Will, and Your Presence.
We exalt You, lifting up the standard of Your righteous and wonderful Name to cast down every strategy the enemy of our souls seeks to employ against us as we seek to accomplish Your Kingdom Plans and Purposes here on Earth.
Bind our hearts together, uniting us in Your all-consuming Love.
We present our thoughts, desires, and bodies as living sacrifices, holy and acceptable before You, which is our reasonable service.
We honor You with our strongest love and highest praise, for Your Name is very Wonderful.


​​​​​​​​​​​​​​​​​​​​​
Almighty Omniscient God,
the Presence of Your Holy Spirit ascends to the highest Heaven, and visits the uttermost depths of Hell. It abides in the vast expanse of all waters. Your Vision can never be diminished by darkness. 
Nothing can ever be hidden from You. You perfectly discern every thought, word, motive, and action of every member of Your creation. You're behind me, before me, and even within me. No matter where I'm at, who I'm with, or whatever circumstances confront me, You are there to help and guide me.
O God, I thank You, 

~

(Inspired by Psalm 139:7-12)
​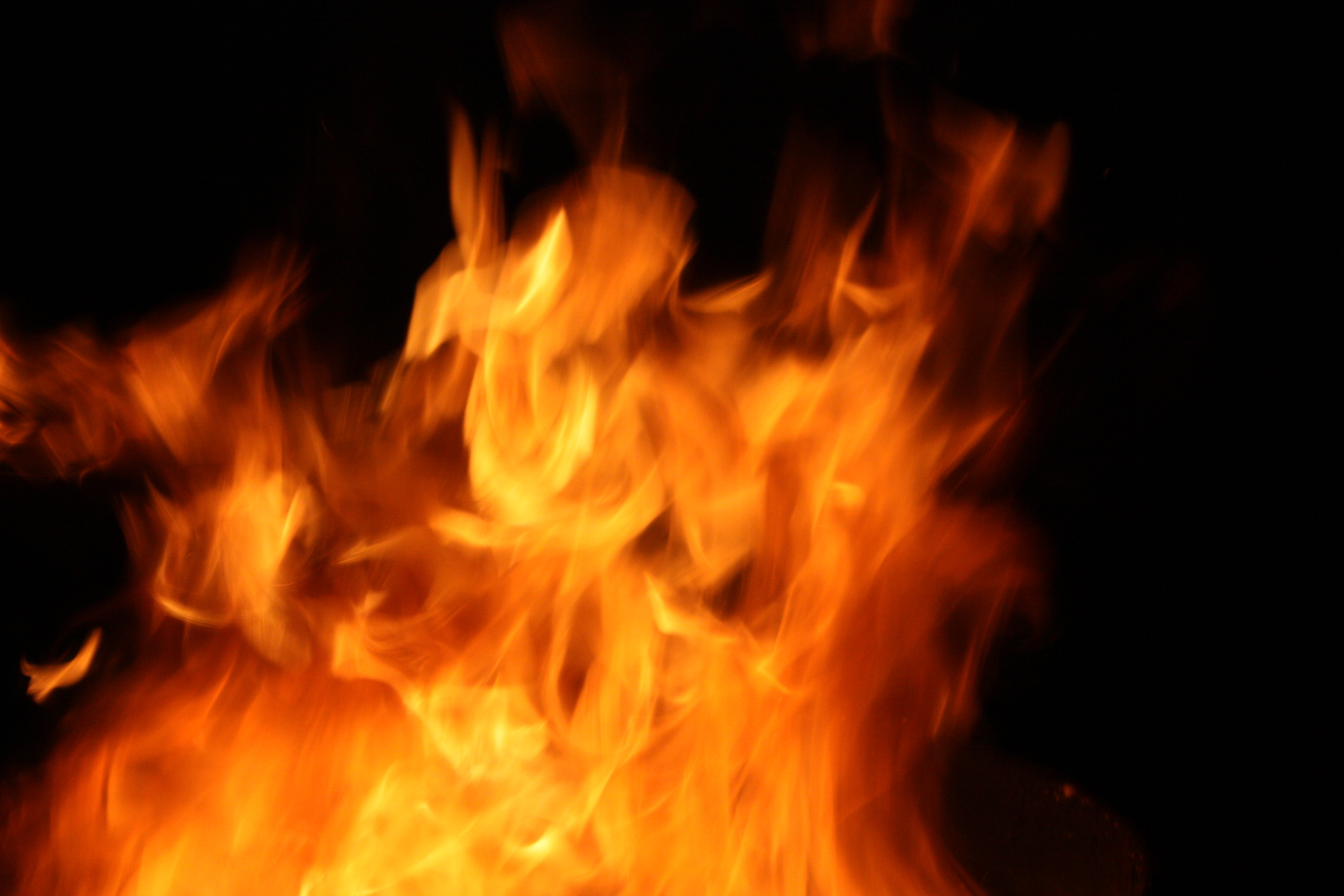 ​​​​​​

I place my heart upon Your Altar
Please light the fires of Your holiness; consume me.
I lift my hands to fan the flame,
for You are all that I desire. 
​​​​​​

Father God,
may my reverence for You and Your sacred Word be so profound that my soul bows at the very thought of Your breathtaking and wonderful Name.
Holy. Holy. Holy.
I cry, 

everything about You is perfectly Holy.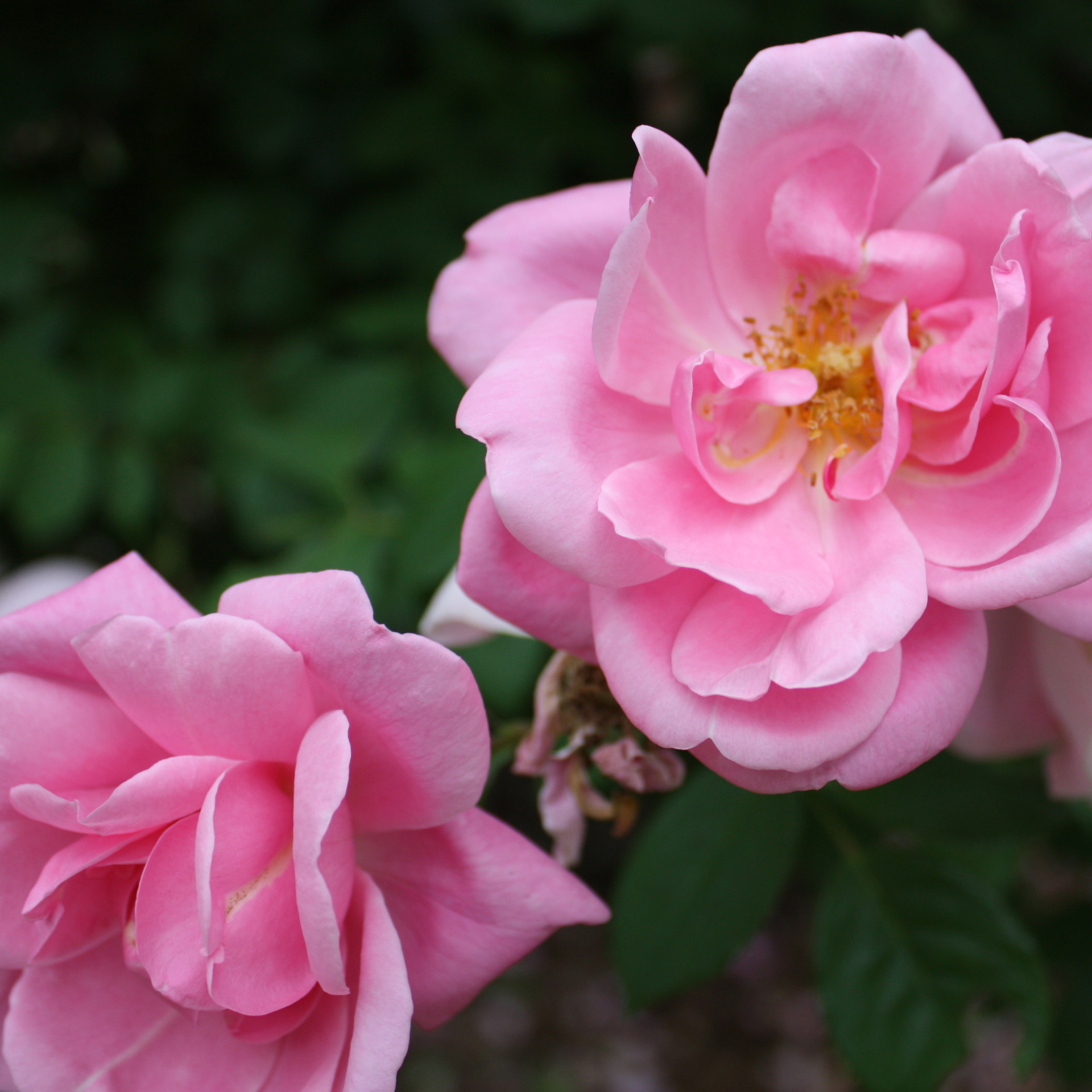 ​​

Sing to the Lord, all the earth;
of His salvation from day to day.
Declare His glory among the nations,
His wonders among all peoples.
and greatly to be praised;
1 Chronicles 16:23-25 NKJV    


​
​​​​​​​​​​​​​​​​​

God, You are my God.
Just as You rent the veil of the Temple to grant us access into the Holiest of Holies, I praise You for tearing through the veil that once covered my human heart so that You might enter in and dwell there.
And just as Your Testimony was placed within the Ark of the Covenant, so have I placed Your Holy Word deep within me that I might carry It wherever I go.
My God, please be attentive to all my prayers as they flow from Your servant - as I strive to live as a sanctuary wherein You are pleased to dwell.
May those who serve You delight in Your Presence, ever-clothed in splendid robes of salvation, and may all Your saints rejoice in Your excellent goodness.
We praise You for the infinite evidence of Your magnificent and ever-faithful Love.
O God, how I adore You!

~

(Inspired by 2 Chronicles 6:40-42)
​
​​​​​​​

Hymn played by a band of eight musicians and sung by those who knew it on the British passenger ship RMS Titanic as it sank after striking an iceberg on April 15, 1912.
Nearer, my God, to thee, nearer to thee!
E'en though it be a cross that raiseth me,
still all my song shall be,
nearer, my God, to thee, nearer to thee!
There let the way appear, steps unto heaven;
all that thou sendest me, in mercy given;
nearer, my God, to thee, nearer to thee!
Or if, on joyful wing cleaving the sky,
sun, moon, and stars forgot, upward I fly,
still all my song shall be,
nearer, my God, to thee, nearer to thee!
Lowell Mason & Arthur Sullivan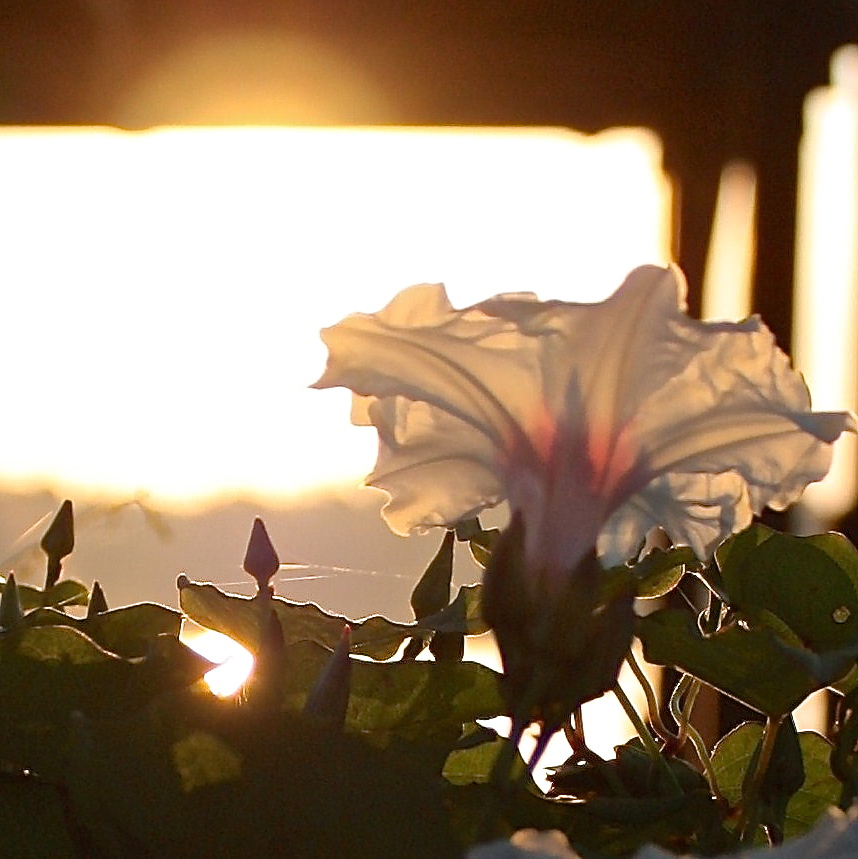 ​​​

Please draw me ever so close to You that I may rise above the noisy distractions of Earth to hear the Beat of Your Heart… feel the Warmth of Your Breath upon my face… treasure the Scars upon Your Holy Hands, the evidence of Your awe-inspiring Eternal Love… behold Your resplendent Glory... and delight in Your glorious Presence…
​​​​​​​​​​

Moses and Abraham loved, listened to, and obeyed You, thus receiving the special distinction of being called Your friends.
I desire not only to be Your child, but also someone with whom You can speak, someone You can trust with Your secrets, someone You can count on to accomplish Your Will.
I quiet myself in Your Presence, longing also to be counted as Your faithful, faith-filled friend.
​​​

Father,
thank You for the Promise that in seeking I will find You when I look for You with all my heart. Please grant me a desperate desire to follow hard after You – to be near You at all times and in all places and in the throes of every circumstance.
Your Love and Presence take my breath away. 
You're such an awesome Father. Help me to be a better child.
I love You with every fiber of who I am.


(Inspired by Deuteronomy 4:29)
​​​​​​​​​​​​​​​​​

Faithful Father,
whenever You say, "Come and talk with Me," I want to immediately respond, "Lord, I am here."
Your Friendship is delightful and highly cherished.
As I enter into Your divine Presence, help me to cast off every distraction that I may focus wholly on You. I want to keep silent in reverent wonder, desperate for the Sound of Your Voice as You share with me the Secrets of Your Soul…
 
(Inspired by Psalms 25:14, 27:8, and Jer. 33:3)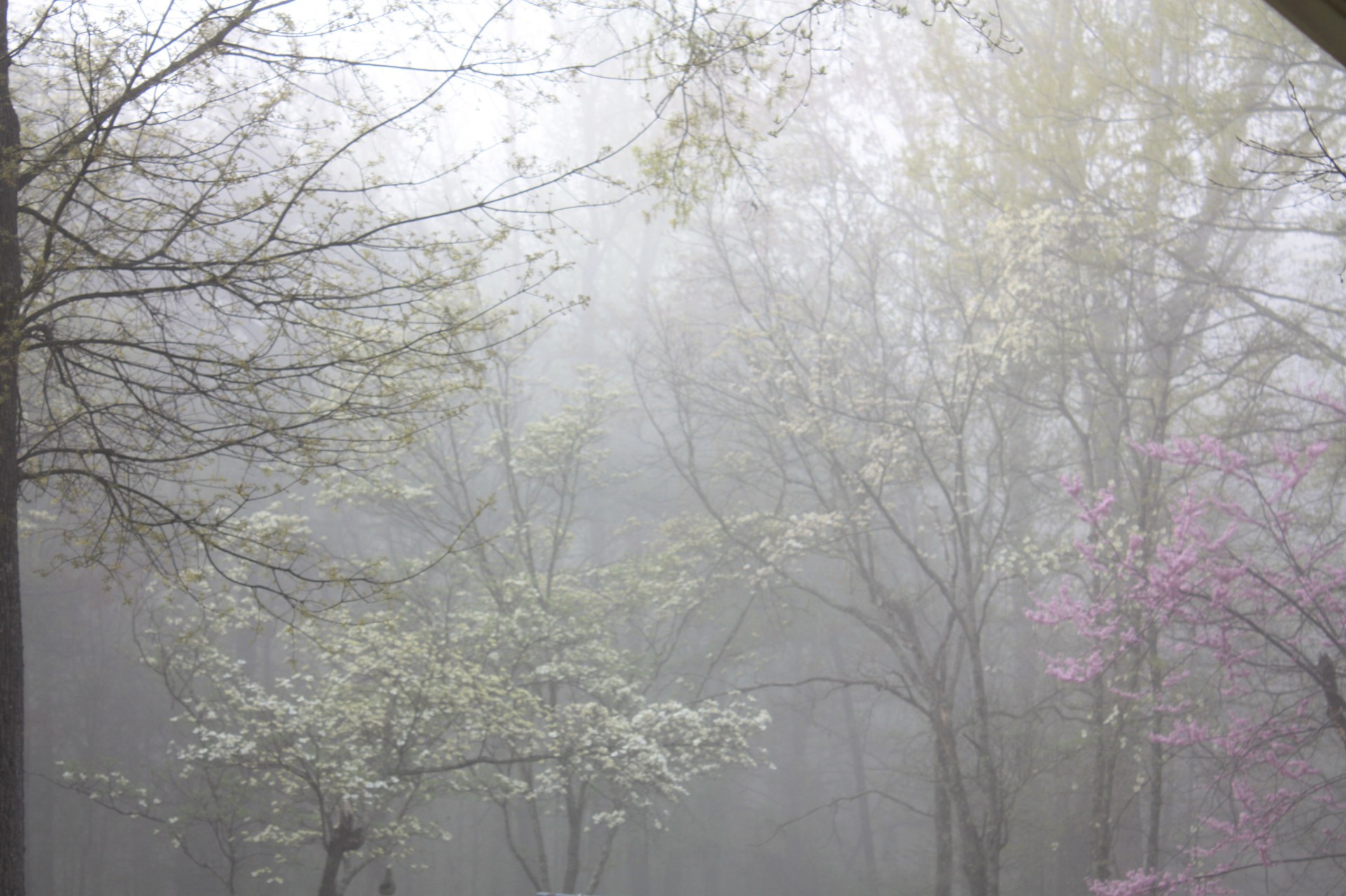 ​​​​​​

Father God,
I come seeking a heart so overflowing with reverent worship that it's willing to sacrifice blood, sweat, and tears to see Your holy Name high and lifted up here on earth as it is in Heaven. I long to embrace Your burden for the people You have created in gratitude for the extravagant Love and Friendship You have lavished upon me. I want You to enjoy the love and abundant praise of all Your creation, and for all creation to recognize and enjoy Your extravagant Love. Give me this heart, I pray – a heart that beats for You, lives for You, and is willing to die for You that others might eternally delight in Your magnificent Presence...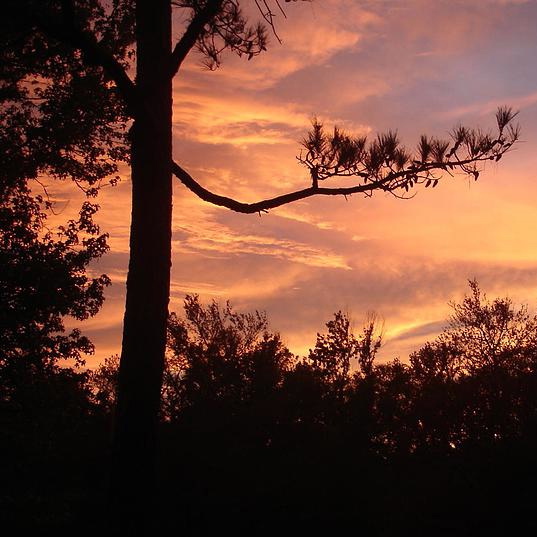 The Old Rugged Cross
On a hill far away stood an old rugged cross,
The emblem of suffering and shame;
And I love that old cross where the dearest and best
For a world of lost sinners was slain.

So I'll cherish the old rugged cross,
Till my trophies at last I lay down;
I will cling to the old rugged cross,
And exchange it some day for a crown.
​​

O God,

I praise You for Your excellent Greatness!
I praise You for Your fierce and unfailing Love!
I praise You for Your magnificent Splendor!
I praise You for Your awesome Imagination!
I praise You for Your amazing Grace!
I praise You for Your tender Mercies,
so fresh with the breaking of every new dawn!
I praise You for Your inexpressible Majesty!
I praise You for Your perfect and wonderful Wisdom!
I praise You for Your tender Affection and Friendship!
I praise You for the innumerable and extravagant blessings that You
 lavish upon the creatures of Your creation!
I praise You as Creator of life and Provider of all things that we 
claim as our own!
I praise You as Giver of every good and perfect gift!
I praise You for Your breathtaking Beauty!
I praise You for the perfection with which You orchestrate our surrendered destinies.
I praise You as Shepherd of Your flock!
I praise You as Bridegroom of the church!
I praise You as Judge over all the earth!
I praise You as King over every king of every nation, The 
mighty and wonderful One to Whom every knee will s
omeday reverently bow!
May every beat of my heart resound with extravagant worship over Y
our flawless Excellence!
I praise You with everything that is within me!
And I praise You for the opportunity to praise You!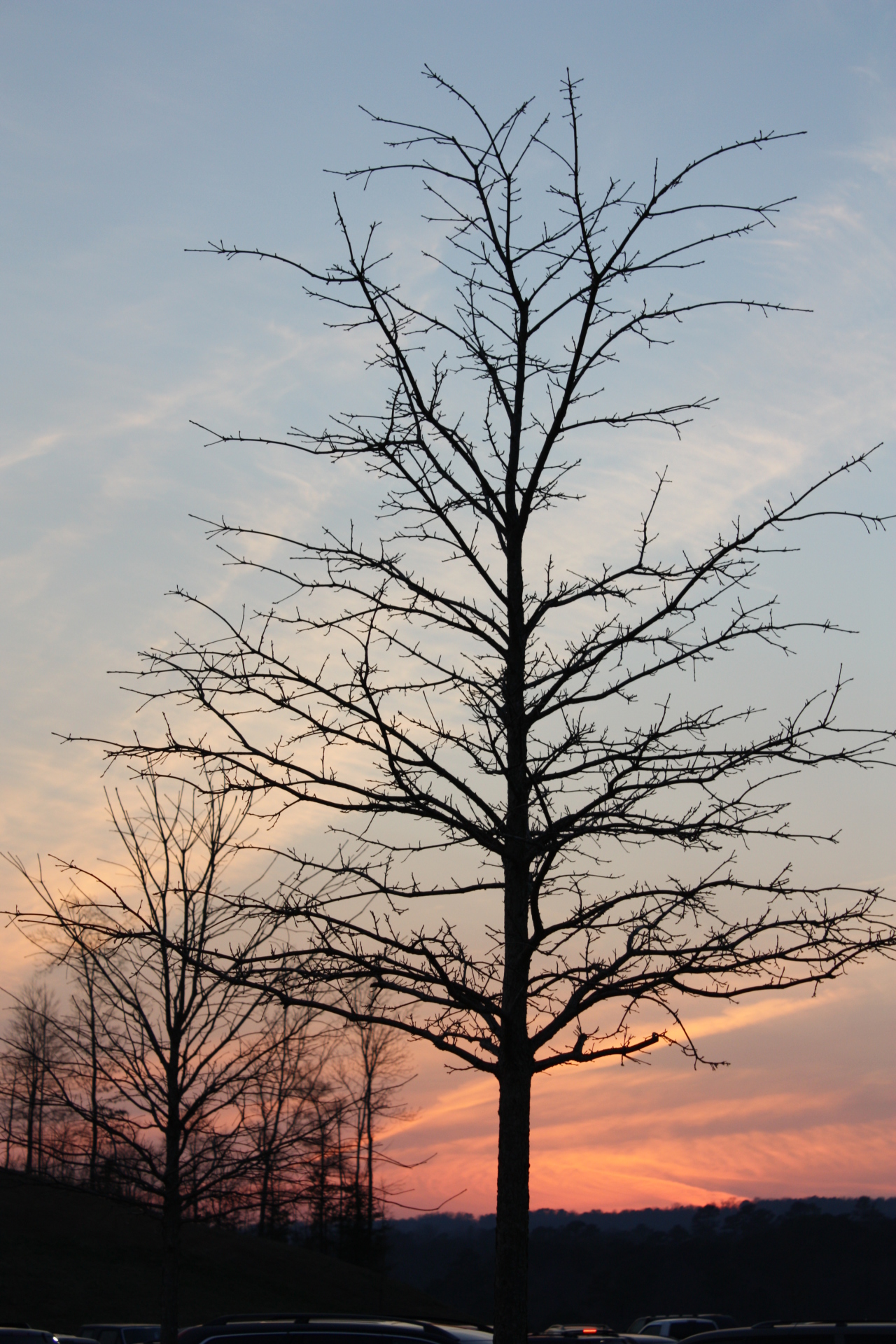 Make a joyful shout to the Lord,
Serve the Lord with gladness;
Know that the Lord, He is God;
It is He who has made us,
and the sheep of His pasture.
Enter into His gates with thanksgiving,
And into His courts with praise.
His mercy is everlasting,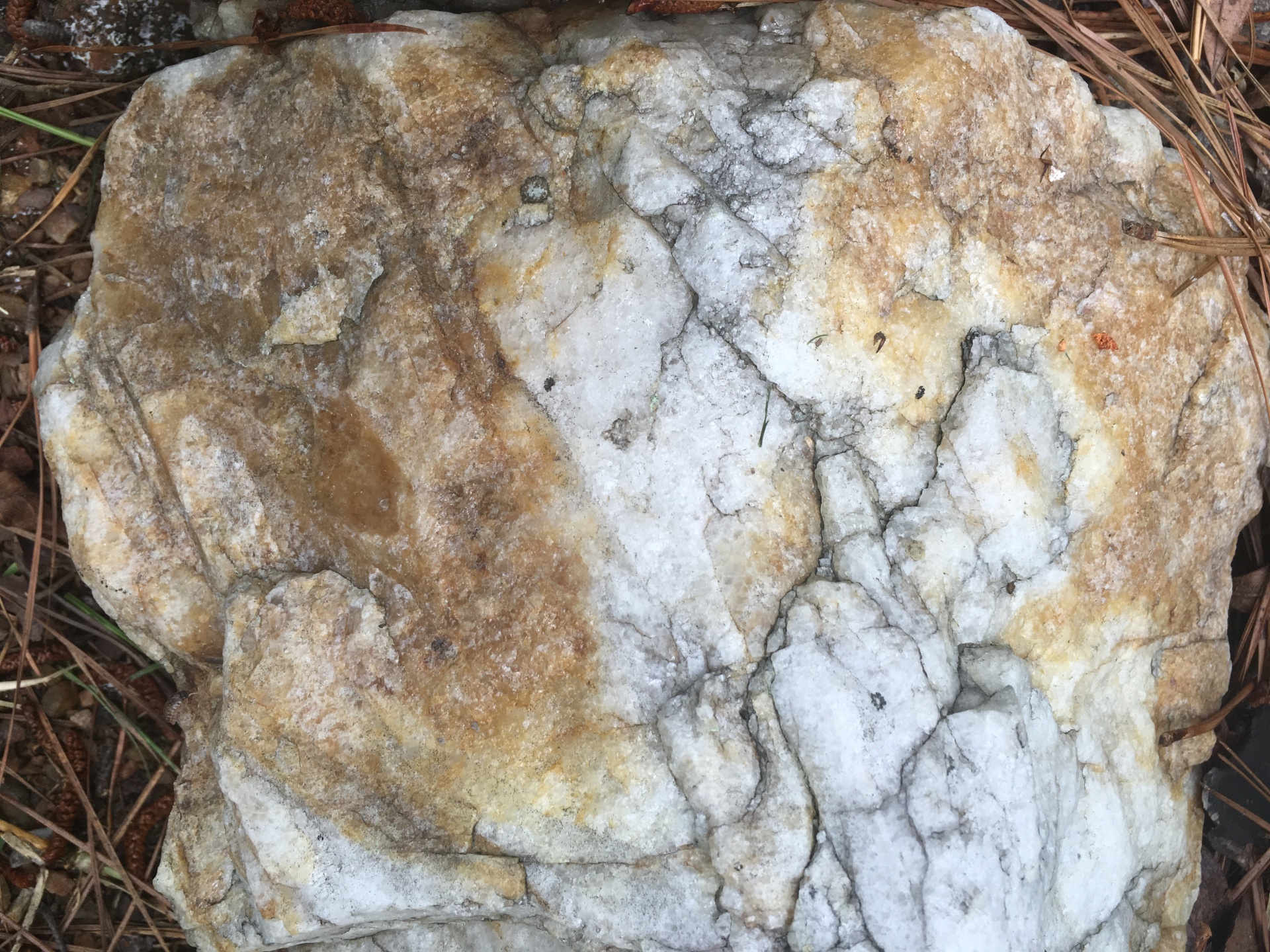 ​​​​

Awe-inspiring mighty God,
I plead that You haunt me with Your Presence.
How I long that every beat of my heart, every thought that I think, every breath that I take, and every word that I speak be filled with sacred and sacrificial adoration for the wonder of Who You Are.
​​​​​​​​

O God, my Father,
there is no one and nothing that can be compared to You - on Earth or anywhere throughout the vast expanse of the unseen and unknown heavens.
You are flawless and wonderful.
You maintain all of Your Promises and demonstrate Your unshakable Love to those who eagerly obey You.
It is my fervent desire to accomplish every task that You place before me in a manner that will be pleasing to You and bring the highest honor to Your holy and glorious Name.
Please firmly guide my every thought and activity that I not hinder Your Mission for my life in any way.
May this prayer rise and resonate before Your Throne of Grace until I successfully fulfill the destiny for which I was designed by Your Desire... 
(Inspired by 2 Chronicles 6:1-17)
​​​

Father God,
I offer You every thought that I think. Haunt me with Your holiness. Breathe on me and shine Your Light within the darkest corner of the innermost chamber of my human heart. Teach me what You want me to know. Grant me divine Wisdom that I may conduct this life You've given me in a manner that will please and honor You.
I need Your Presence with me always. I thirst for You. I cling to You. I am desperate for You. You are wonderful. I stand amazed that Your desire is for me!
Father, I trust You and fully surrender to Your Will.
​​

It is good to praise Yahweh,
to sing praise to Your name,
to declare Your faithful love
and Your faithfulness at night,
For You have made me rejoice, Lord,
because of the works of Your hands.
How magnificent are Your works, Lord,
how profound Your thoughts!
the splendor of Your wonderful Name overflows the heavens and floods the earth! Your Glory soars beyond the highest heaven.
In Your Wisdom You have taught children and nursing infants to speak with perfectly eloquent and reverent praise. You delight in their laughter, shouts, and innocence! These little ones cause demonic forces to tremble, and become silent in reverent wonder. 
When I look into the night skies and see the breathtaking handiwork of Your Fingers - the shimmering cosmic lights that You have scattered thoughout vast darkness, I am totally overwhelmed by the thought that You would condescend to think of me, care for me, speak to me, and love me so much that You would even die for me!
O God, the majesty of Your holy and wonderful Name that overflows the heavens and the earth spills into my human heart filling every broken place with Your magnificent Presence. 
In reverent wonder, I wonder why…
Glorious Lord,
I long to see,
hear,
touch,
taste,
smell,
and feel
Your Holiness.
Please remove every distraction.
May they fall away
that I might stand freely
​​​

Father God,
how I trust in You! I delight in You! Please satisfy the desires of my heart, for You are my heart's Desire. I long to know You better with each passing day... to walk in Your Presence at all times and in all places… to serve You in every circumstance… and to bind myself to Your sovereign Will… I commit everything that I do to You, both labor and pleasure, finding peace and delight in the knowledge that You are always with me. I cling to Your mighty Hand and dance with great joy as You lead me in the pathway made straight and holy by Your very Own Footsteps.

Take delight in the Lord,
and he will give you
your heart's desire.
Psalm 37:4 NLT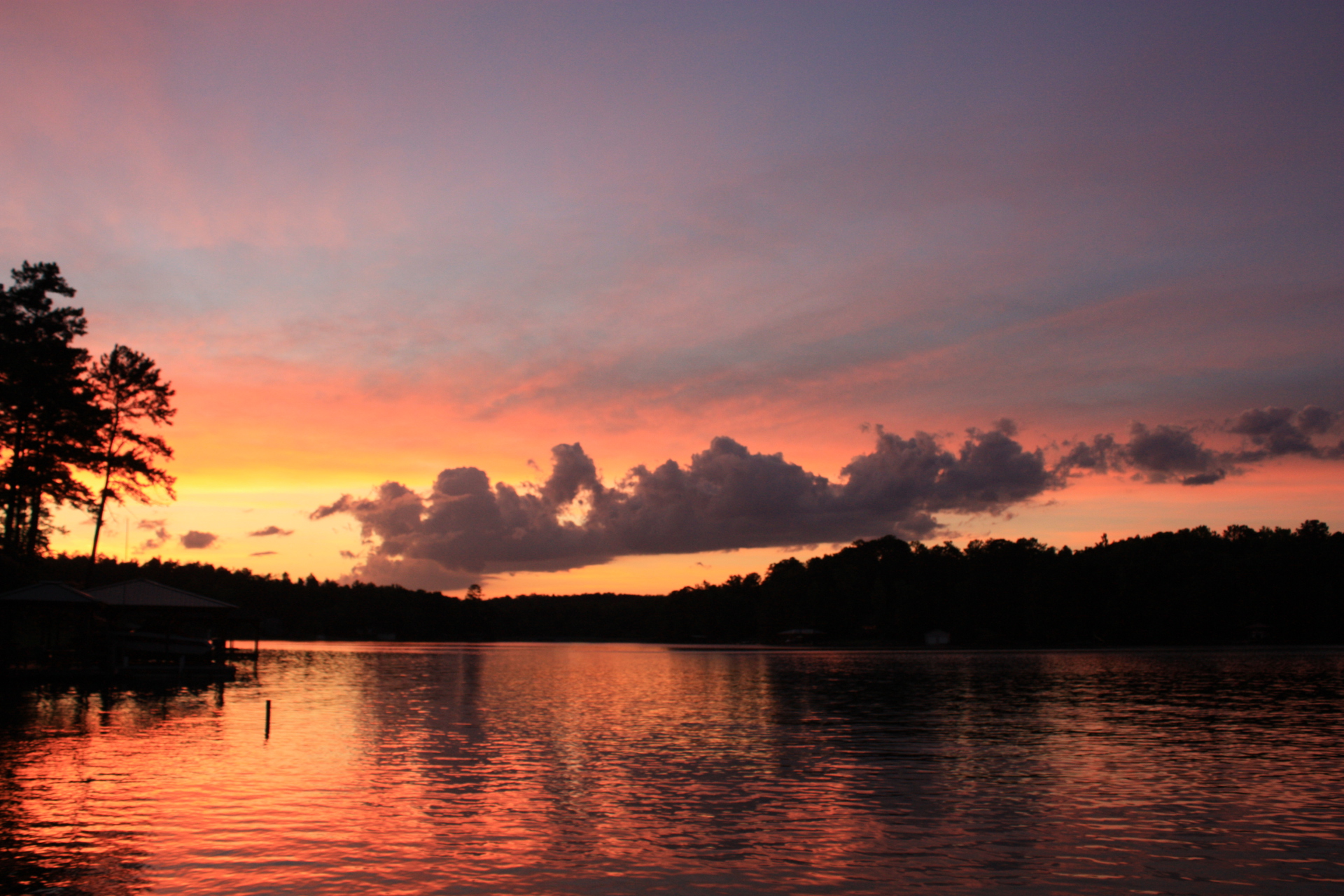 ​​
My whole being, praise the Lord.
Do not forget all his kindnesses.
He heals all my diseases.
He saves my life from the grave.
He satisfies me with good things.
Father,
within Your holy Presence
and Your every Plan for me.
I lift my voice in exaltation,
my heart in desperate expectation…
You are all that I desire.
(Inspired by Isaiah 64:7)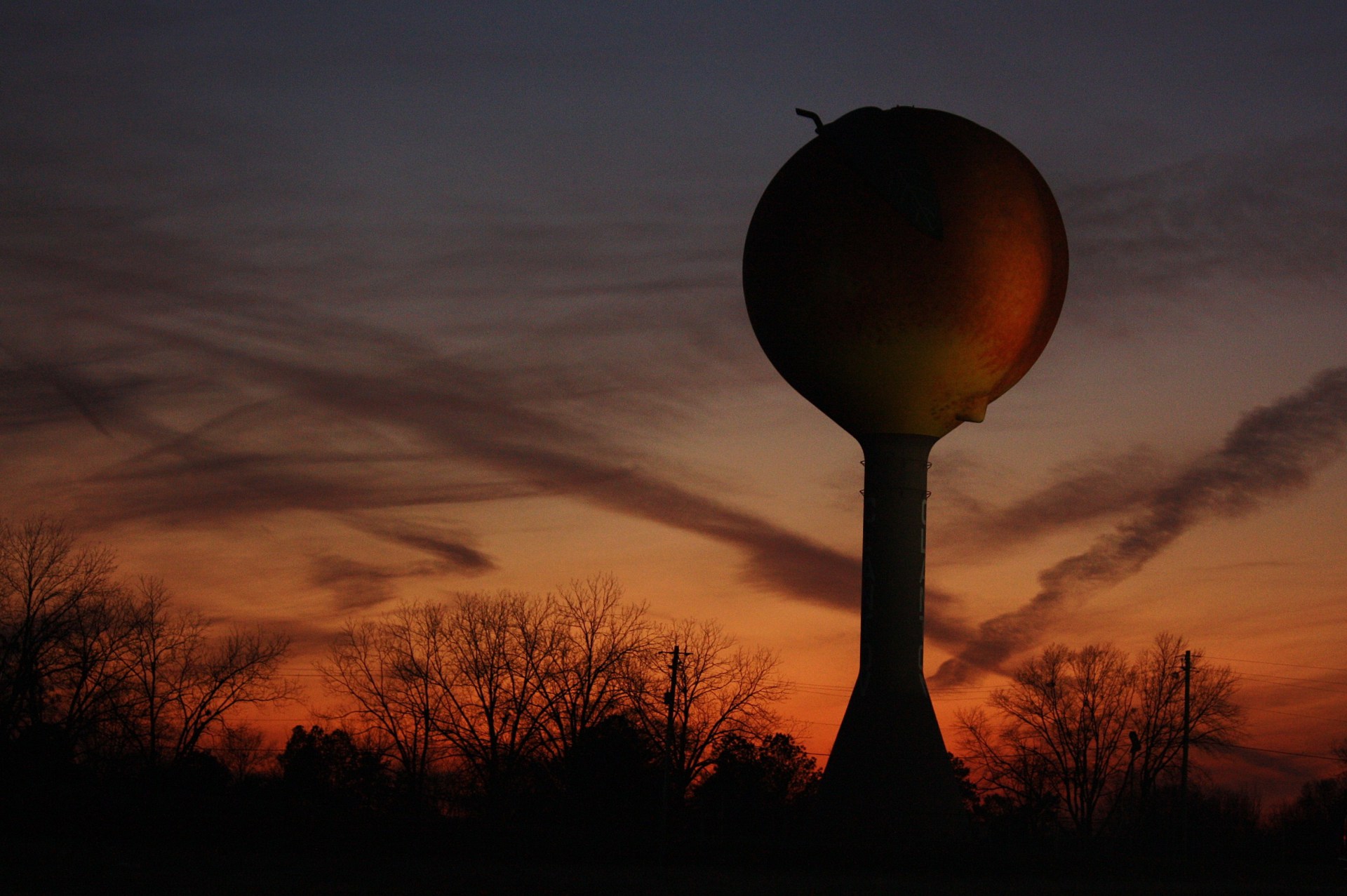 ​​​

Father,
I have inscribed Your Name upon my heart that with each beat my life may resonate a declaration of Your Love and Power.
I have planted Your Praise upon my tongue that my lips may ever declare Your Fame and Beauty.
I have set Your Face before my eyes, desperately longing to behold Your magnificent splendor.
I listen at all times desperate to hear the Sound of Your Voice, though You shout, or choose to whisper.
Oh God, I cling to Your Hand and follow willingly that I might never be moved to walk my own way.

Your Nearness,
around me…
before me…
behind me…
within me…
It's what I long for…
It's what I live for...

O Mighty God,
I celebrate the overwhelming imminence of Your divine Power, Your inexpressible Majesty, and steadfast, astonishing Love.
I fall down on my knees and place my life within Your Hands.
I sing songs to celebrate Your Life and dance along the pathway of the Destiny You desire for me.
With my head pressed fast against Your Heart, I rest peacefully within Your everlasting Arms that hold me fast and guide me gently, faithfully.
Your Beauty takes my breath away. Your Mercy leaves me speechless. Your Grace enfolds me.
​​​​

O Father God,
the splendor of Your Majesty is painted upon the ever-changing skies…
is exquisitely infused within the fragrance and beauty of a rose…
is impressed upon the faces of all children…
and flows through every beat of a human heart.
My eyes do not behold Your Form, yet the eyes of my faith witness the undeniable evidence that You pervade every detail of Your vast design.
You see where I have been and know where I am going as You guide me down the eternal pathway etched deeply within the Palm of Your mighty Hand.
It is all so wonderful. How dare I cease to praise You?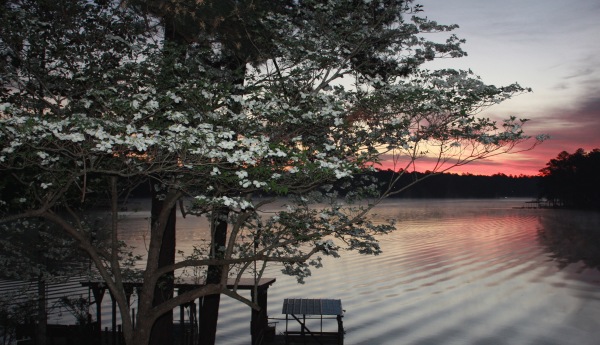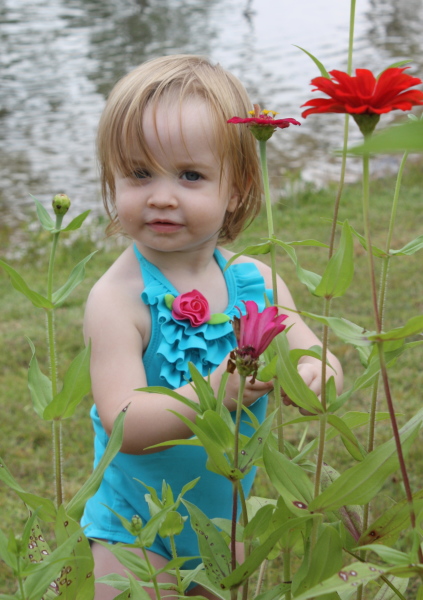 ​​
My whole being, praise the Lord.
Lord my God, you are very great.
You wear light like a robe.
You stretch out the skies like a tent.
Faithful Father, 
with great enthusiasm I offer You all of my heart and all of my soul and all of my energies and imaginations. I want nothing more than to love You with every fiber of my being.
Please free me from chains that bind my thoughts to the things of this world that I may worship You with the enthusiasm of David, a servant, child, and friend after Your Own Heart.
As the woman who spilled costly perfume along with her tears on the feet of our Messiah and King, may I be willing to spill out my life as a pleasing and fragrant sacrifice that attracts multitudes to Your amazing Love so that You may delight in their adoration and praise.
Father God,
please grant me a passionate desperation for Your holy Word, Your Will, and Your Friendship.
I want a hunger so desperate that I'm driven to faithfully consume Your sacred Scriptures.
I desire a thirst so insatiable that my soul continually pants with longing for Your Presence.
May I never dwell within the restrictive boundaries of self-satisfaction.
Please birth deep within me a vision so powerful that I walk with faithful determination to fulfill the perfect Intent of Your holy Will for my life.
May my heart be so tightly bound to Yours that I'm moved by Its every Beat and awed by Your every Breath, fiercely clinging to the nail-scarred Hand that guides me.
In reverent worship I come into Your Presence only to adore You.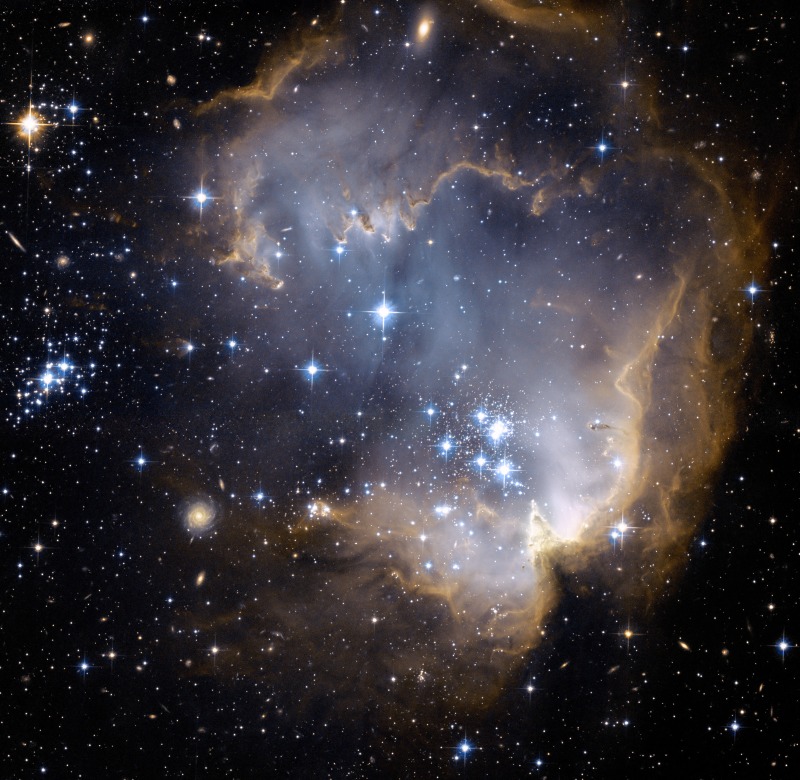 ​​​

the galaxies into empty space,
setting them as brilliant shimmering diamonds within the dark expanse
of Your heavens.
Your Hand

and calms tempestuous seas.
Your Hand

tenderly reaches out 
to comfort
those who are weak and lonely
and enthusiastically touches
the most abhorrent physical
and spiritual conditions.
Your Hand

the realm of human possibilities
by inane human imaginations.
Your Hand,

though perfect and wonderful,
willingly received the nails
as You hung upon The Cross
and died for me.
Your Hand,

miraculous, mysterious, and mighty,
delightfully deigns to hold me
into Your eternal Presence.
How my soul bows in reverent wonder

​​​​

Father God,
Your blessings toward me are precious and immeasurable.
As sand fills the deserts, mountains, valleys, fields, beaches, and oceans – multiplied by the sum of every particle of dust scattered throughout the vast cosmos, so numerous are Your Thoughts and Deeds of Love for every member of Your creation.
I can never recount all that You have done for me! It is far more than I can begin to comprehend.
How can I respond to such wonderful kindness?
I can only bow my heart in reverent wonder and lift my hands with profound gratitude and praise.
(Inspired by Psalm 139:17-18)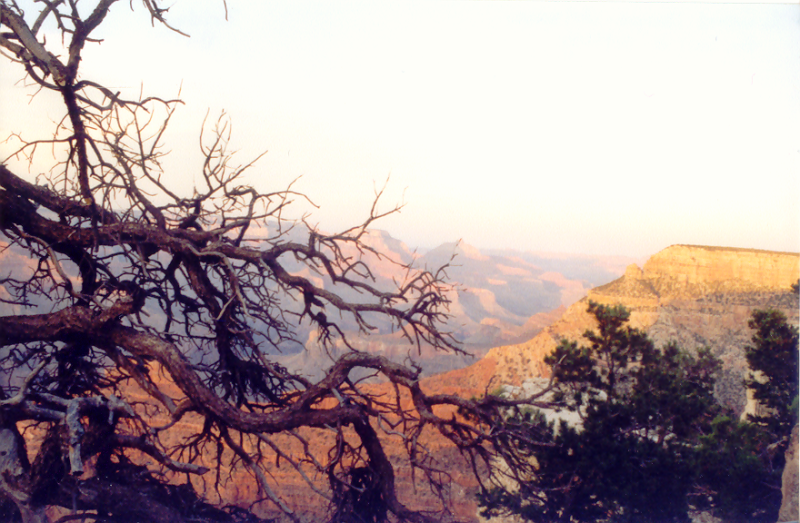 My precious Lord,
I think of You every waking moment, and even as I sleep. You are woven into every thought that I think. My heart is bound to You as with strong chains - and I never want to be set free.
There is no greater joy than to know You and to be known by You.
You are my soul's Desire, Delight, and Desperation...
​​
Come,
offer thanks to the Eternal;
Sing songs of praise to Him;
tell stories of all His miracles.
May the hearts of the people
who seek the Eternal celebrate
and experience great joy.
Seek the Eternal and His power;
look to His face constantly.
Remember the wonderful things
His miracles and the wise decisions
Psalm 105:1-5 VOICE

​​​
Oh Father,
that I would be a faithful friend to You! With all of my heart I pray, if I have found Grace in Your sight, please show me now Your Way, that I may know You and that I may continue to find Grace in Your sight. Please, with all of my heart I pray that Your Presence go with me, and that my rest be found in You. I want only to be where You are and to humbly carry out Your Will. I request that Your Presence be so profound that the pall of darkness be forcefully thrust back that the people of the world may recognize Your great Love for them and desperately desire to lavish their love upon You.

Oh God,
please show us Your Glory!

Please make Your Goodness pass continually before us, as we join with You in proclaiming Your sacred Name. My life is silent in amazement – in extreme awe of Your awesome Magnificence. Please hide me in the cleft of The Rock and cover me with Your mighty Hand.
O God, my Father, I am moved to bow my life in extreme and reverent worship.

~


(Inspired by Exodus 33:11–34:9)
With Arms raised high
nails pierced Your Hands;
You bore all sin enjoyed by man.
Such agony
endured for me.
You are my God.
You are my King.
 
Your fragrant Love
fills up my senses
and moves my soul
to bow in reverence.
 
So I'll exalt You, Lord
with hands uplifted high
and I will lift my heart
to You beyond the skies,
and I will praise You
with the very breath
that You have given me.
You are my God.
You are my King.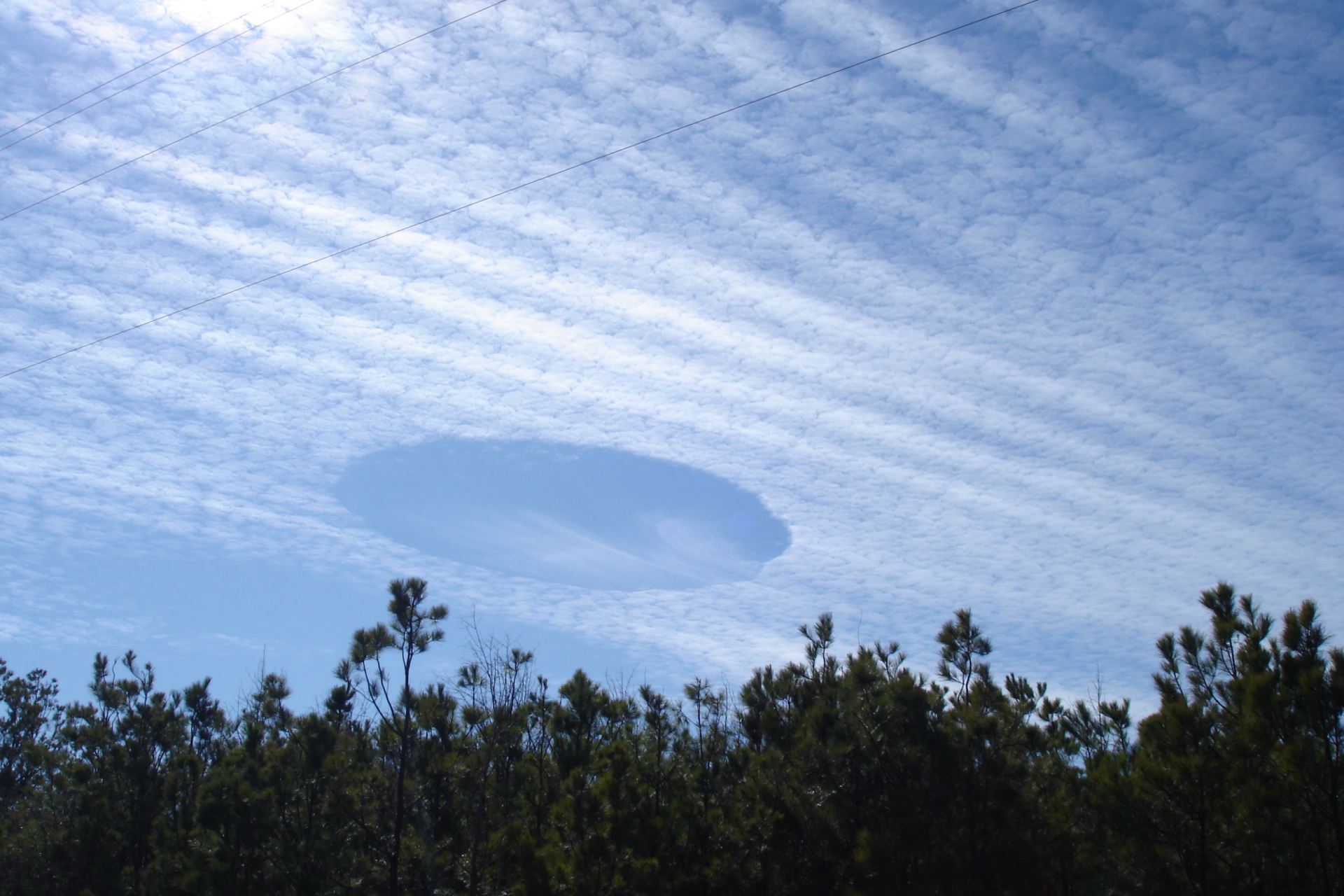 ​​​​

Father Creator,
how often have I neglected to delight in Your grand Artistry as You painted the vast evening skies with inexpressible wonder – Your goodnight Kiss to Your weary children at the close of every day?
With Your Will, You scatter the stars as brilliant shimmering jewels throughout deep darkness of universal space to comfort and assure us of Your Faithfulness and Love.
Each morning You delight to awaken us for fellowship, once again, freshly painting the skies with displays that reflect the wonder of Your infinite Imagination.
Even the clouds praise You as they dance across the splendid blue skies, celebrating Your Justice, Righteousness, and Holiness – pouring out their tears of joy to provide an abundant harvest for Your children.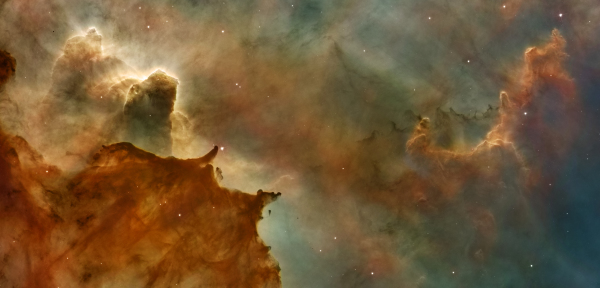 ​​​​

Father God,
thank You for every precious Gift – for treasured moments with family, with friends, and with You… for provision of both sufficiency and abundance… for laughter and tears…
You are always with me, yet I often find myself too busy - resisting opportunities to be drawn into Your delightful Presence. 
Thank You for Your Patience with me… for every lesson learned... for every Revelation… and for every Blessing – impossible to number, impossible to remember... and for the desperate longing to know You, to love You, and to serve You.
With all my heart, mind, soul, and strength, in deep reverence and worship I surrender to Your marvelous Love.
Praise God in His sanctuary.
Praise Him in His mighty heavens.
Praise Him for His powerful acts;
praise Him for His abundant greatness.
Praise Him with trumpet blast;
praise Him with harp and lyre.
Praise Him with tambourine and dance;
praise Him with flute and strings.
Praise Him with resounding cymbals;
praise Him with clashing cymbals.
Let everything that breathes praise the Lord.
​​​​​​

You have washed away the tears that I have wept with Living Water.
You have satisfied my hunger with the Manna of Your Word.
You have quenched the thirst that plagued me in this barren lonely desert…
and overwhelmed me with the splendor of Your Presence…
and awed me with the wonder of Your Love…
and filled my lonely places with Your Holy Spirit…
and lifted me to heights in Heaven above.
I dance with joy as I delight in Your great Mercy and marvel in the grandeur of Your awesome Majesty.
I sing my songs of love and joyous celebration.
May they rise as fragrant incense there before Your Throne above…
And as I gaze upon the glimpses of Your Glory, I lift my hands in exaltation and my heart in adoration.
I will dance and I will sing with celebration for the wonder of Your Love that's lifting me.
You've washed away… You've satisfied…
You've quenched the thirst… and overwhelmed me.
I celebrate…
I sing Your praise…
I lift my hands… I lift my heart...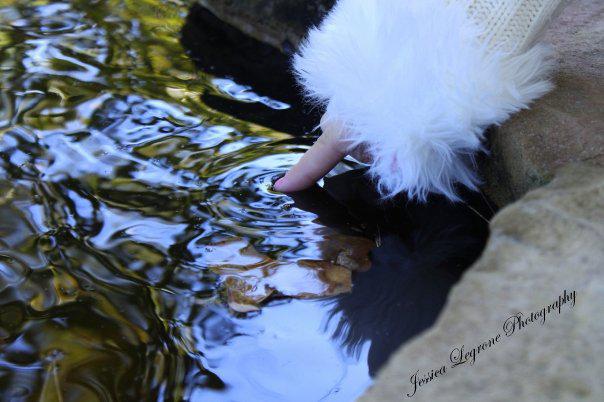 ​​​

Glorious Father,
the heavens and earth boldly and eloquently articulate Your magnificent Magnificence.
From the highest height to the deepest depth, Your handiwork shouts in celebration of Your limitless and unfathomable Imagination, and yet what we see is only a quiet and gentle whisper of Your infinite capacity as Master Creator.
How splendid are Your works, Your Thoughts, Your Wisdom, and Your Plans.
My soul's greatest longing is that the eyes of all people throughout the world be quickly opened that they might recognize Your Worth and lavish upon You the extreme love that You both deserve and desire.
With great adoration, I pray…
​​​​​​

Father God,
what a blessed privilege to be embraced by You as Your very own child. It staggers my imagination that the Messiah would lay down His life to cover all my sin so dark and so grave that I might walk in freedom and be with You throughout Eternity.
The evidence of Your faithful friendship moves me to reverent wonder.
Why? Love.
It doesn't make sense but too many prayers have been answered along with too many demonstrations of Your unfailing faithfulness for me to doubt that You are "I AM" everything to You and everything to me.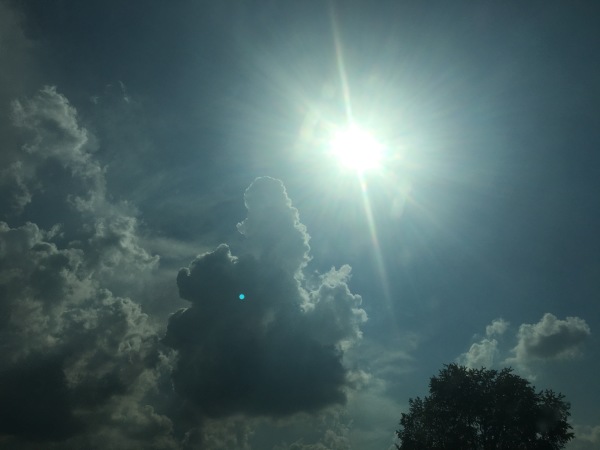 ​​​​​

Holy Father God,
please come and rain down on my thirsty soul, satisfying my desperate desperation for You. Let Your holy Living Water pour over me, washing away all of the filth and rubbish that obstructs my vision until all I can see is You and only You. Wash away my sins, my selfish motives, and worthless personal ambitions that I might reach for and cling to the vast and Eternal Treasure of knowing You.


​​​​​​

Lord of all lords,
You are The One True Vine and I but an ordinary branch. Please do whatever is necessary to keep me faithful to abide in Your Love, Presence, and Will.
I long that the temple You designed me to be always remain a sanctuary wherein You are pleased to dwell.
May my heart forever be an altar ablaze with sincere, fragrant, and sacrificial praise and adoration for all that You are and all that You mean to me…
​

I praise your greatness, my God the King.
I will praise you forever and ever.
I will praise you every day.
I will praise you forever and ever.
The Lord is great. He is worthy of our praise.
No one can understand how great he is.
Parents will tell their children what you have done.
They will retell your mighty acts,
wonderful majesty and glory.
And I will think about your miracles.
They will tell about the amazing things you do.
I will tell how great you are.
They will remember your great goodness.
They will sing about your fairness.
The Lord is kind and shows mercy.
He does not become angry quickly but is full of love.
The Lord is good to everyone.
He is merciful to all he has made.
Lord, everything you have made will praise you.
Those who belong to you will bless you.
They will tell about the glory of your kingdom.
They will speak about your power.
Then everyone will know what powerful things you do.
They will know about the glory and majesty of your kingdom.
Your kingdom will continue forever.
And you will be King from now on.
The Lord will keep his promises.
With love he takes care of all he has made.
The Lord helps those who have been defeated.
He takes care of those who are in trouble.
All living things look to you for food.
And you give it to them at the right time.
You open your hand,
 and you satisfy all living things.
Everything the Lord does is right.
With love he takes care of all he has made.
The Lord is close to everyone who prays to him,
 to all who truly pray to him.
He gives those who fear him what they want.
He listens when they cry, and he saves them.
The Lord protects everyone who loves him.
But he will destroy the wicked.
Let everyone praise his holy name forever.
International Children's Bible
​​​​​​​

Beloved Father,
I love You so much more than mere words or strongest actions could ever dare express. My heart explodes with great delight at the very Sound of Your magnificent Name. And You love me too, more than I could ever comprehend within the realm of my humanity.
I celebrate the Pledge of our eternal Union, for I will require every moment of Forever to express my extreme adoration and extravagant appreciation for All that You Are, all that You've done for me, and all that You mean to me
…
​​​

​
Precious Father,
even as we close our eyes to sleep, please fill our dreams with thoughts and revelations of Your Splendor and Might.
Please speak to us as we wait silently in the night…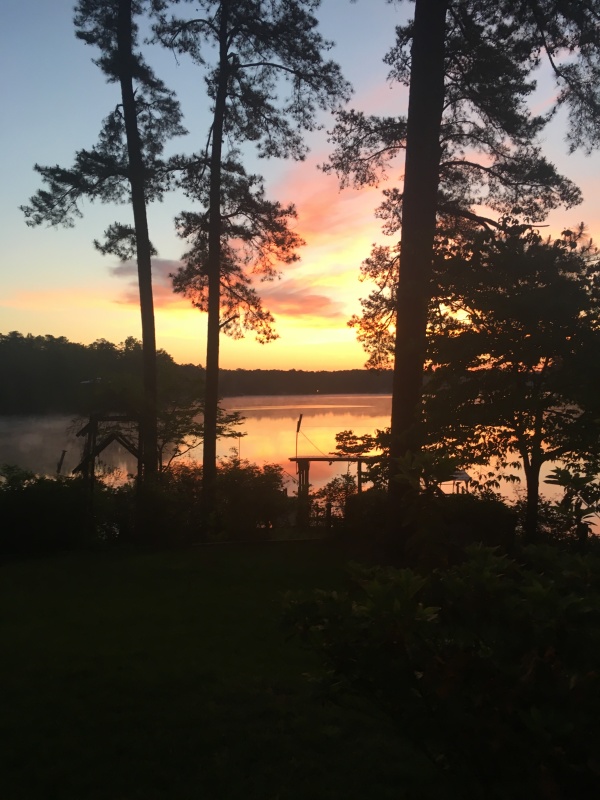 ​​​

Father,
how I long to know You better and better with every passing day. Teach me to always clearly recognize the Sound of Your Voice. Please stir my heart that I may hear in moments when You choose to shout, and seasons when You whisper. Grant me discernment to recognize Your Voice above our enemy's – and especially above my own. There are so many distractions… Help me, O God, as I wait upon You. There is nothing more important than what You have to say. I honor You with the gift of my silence.
​​​​​

Father,
in our moments together I spend far too much time speaking instead of listening ~ too much time asking You to act on my behalf.
I quiet my tongue and my heart and pray to know what You desire. What can I do for You today?
​(Be quiet and still and listen.)